Our Santa Ana Car Accident Lawyers Can Help You
If you have recently been seriously injured or lost a loved one in a car accident, we understand that you are suffering severely. If you speak with an attorney from the firm, they can help you to find out the best course of action for you at this time. Our team of Santa Ana car accident lawyers has been helping clients to rebuild their lives and move on from a serious car accident as much as possible.
Santa Ana Car Accident Attorneys Who Mean Business
Founded in 1869, Santa Ana is located about 15km away from the California coast. With a population of over 350,000 people, Santa Ana is widely known to be the second most populous city in Orange County California. Every year, thousands of people are involved in car accidents that often leave them stranded with injuries, lawsuits, and no place to turn to for help.
You may be dealing with real issues at the moment such as property damage that restricts you from making progress and getting to where you need to be or you may even be passing through physical pain severe enough to utterly change your life. At Pacific Attorney Group, your case is more than a claim number.
The only reason why you are passing through this right now is because of the carelessness of another driver. So, you don't even have to be frustrated or confused by this whole situation. There is no need for a legal case to be complicated especially when you have us on your side. The best way to get your questions answered and also get the compensation you need is by pursuing a claim with the help of a qualified Santa Ana car accident lawyer.
Types of Auto Accidents
An auto accident can occur in a variety of ways with a variety of automobiles, such as trucks, SUVs, commercial vehicles, etc. Types of auto accidents include but are not limited to:
Rear-end collisions
T-bones (side impact)
Side-swipe collisions
Head-on collisions
Multi-vehicle pileups
These accidents can occur in many different settings and situations, such as speeding, bumper-to-bumper traffic or even being parked.
Types of Injuries
A Santa Ana car accident lawyer can assist you with a host of injuries. One of the most frequent types of injuries is whiplash. This occurs when there's a sudden jerking motion of the head and neck, causing muscle and ligament damage. Injuries involving the chest could include vocal cord paralysis or even cardiac arrest from sudden trauma.
Other injuries involving the head and back include concussions, brain injuries, spinal cord damage, herniated disk damage, and several others. These types of injuries can lead to comas, skull fractures, and paralysis and can greatly reduce the quality of your life. Not to mention treatment for these injuries come with very hefty medical bills.
If you have been involved in a serious auto accident, you need to contact a result-oriented attorney in Santa Ana today!
Have you been injured in a Car Accident? Take an Appointment with a Santa Ana Car Accident Attorney
In the wake of a car accident, it is extremely important that the right steps are taken and that you are protected from further loss. Always speak with a Santa Ana personal injury attorney if you have suffered an injury in a car accident for which another party was responsible.
It is important to hire an attorney that will fight to obtain the maximum compensation that you are due; otherwise, you may suffer serious consequences in the future. Having enough compensation to pay for medical bills now and in the future is an important aspect of your car accident case. Ensure that the attorney you hire is experienced in personal injury claims.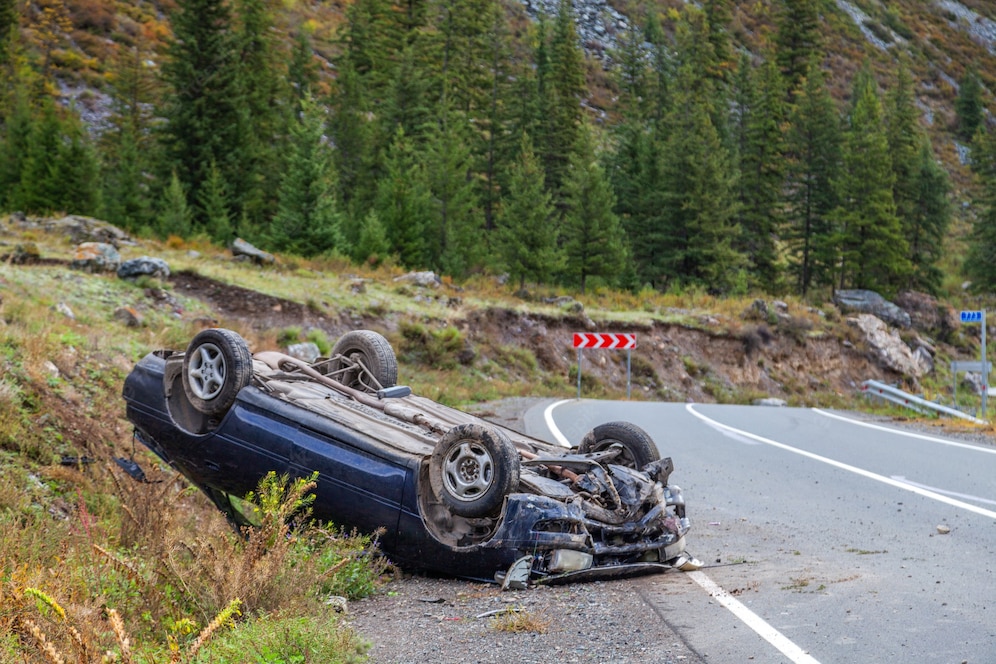 A motor vehicle accident can involve any type of car accident, truck accident, or other vehicles. The leading cause of car accident injuries is negligent drivers. It is also common for accidents to be caused by poor weather and defective auto parts.
If you or a loved one has been injured in an accident that was caused by another's negligence, you may take legal action against the responsible party. Establishing the liability in a car accident is extremely important and an experienced attorney should be entrusted to do so. It is possible that the liability will be split between two negligent drivers. In such a case, having an attorney that is skilled in these types of claims is extremely valuable.
Contact a Santa Ana car accident attorney from the firm today if you or a loved one has been injured in a car accident.
Get the Best Legal advice from Santa Ana Car Accident Attorney in Drunk Driver Accident Claims
Drunk driving is one of the leading causes of serious car accidents in America. Thousands of people are killed every year due to drunk driving accidents. Our firm is dedicated to helping victims of drunk driving accidents to rebuild their lives. We have helped countless injured victims throughout our years in practice. We can provide you with excellent professional counsel so that you can begin your legal process immediately.
Also, we understand how difficult a drunk driving accident can be and want to assist you. Please speak with a Santa Ana personal injury attorney from the firm as early as possible after the car crash.
Drunk driving accidents are the cause of 39% of all traffic deaths in the USA. Drunk driving is a choice, and when a driver gets behind the wheel and drive, they are certainly aware that they could cause death or severe injury to others on the road. Our firm has helped clients file claims for compensation and recovered many high-value claims for our clients. When criminal negligence has taken place, we could potentially seek compensation including punitive damages.
Drunk Driver Accident Lawyer in Santa Ana
Serious injuries are often the result of drunk driving accidents. It is extremely important that you speak with an experienced attorney in order to ensure that your legal matters are addressed with professional legal counsel. Drunk driving accident claims can be complex, and insurance companies have many procedures and tactics to reduce claim amounts. It is important to be protected by a knowledgeable and aggressive lawyer from our firm. You are far more likely to recover a much higher amount in compensation for your injuries with the help of our attorney. Call our firm today to receive a free consultation on your case.
Santa Ana is the 2nd most populated city in Orange County, California located in the southern part of the state with well over a quarter of a million residents. It is a great place to live and work. However, due to the fast pace environment, you may discover that traffic is a bit more hectic and there may be a higher risk of being involved in an auto accident, especially during rush hour. If you have been involved in a car accident do not hesitate to contact an experienced Santa Ana car accident lawyer.
Why Should You Choose Pacific Attorney Group for Legal Representation?
Thousands of accidents occur in Santa Ana every year, but your accident will not be considered as statistics – no, we will never treat it as one. With our firm, you can rest assured that the best car accident lawyer Santa Ana residents can wish for will handle their case. Our Santa Ana car accident lawyers will fight for you, so you can be able to focus your mind on things that are most important in life.
We've been representing car accident victims throughout Santa Ana. We provide every member of our client family with that hard-to-find kind of personal attention. Apart from delivering the results you deserve, we listen and give accurate answers to all your questions.
Pacific Attorney Group will supply you with all the resources you need to be the best car accident lawyer in Santa Ana. Don't get stuck navigating through the lengthy and confusing process of accident cases and lawsuits on your own. An experienced Santa Ana car accident lawyer is standing by to ensure that the utmost attention to detail is offered to complete your case so that you are adequately compensated for your losses and injuries.
With qualified car accident attorneys by your side, you will never have to worry about fraud, liability charges, or being wrongfully accused. Always know that you have a professional working on your behalf because all the reliable auto accident lawyers on our network are specialists in handling accident cases.
No matter which Santa Ana car accident lawyer you choose, they will always strive to ensure that your claim is quickly processed and that you get meaningful results.
Do I Have A Case? What is the Cost of consultation with a Santa Ana Car Accident Attorney?
At Pacific Attorney Group, no case is too small or too large for us to handle. Our dedicated team of Santa Ana car accident lawyers is always here to help. You will find access to a qualified auto accident lawyer throughout Santa Ana. With long years of specializing in car accident-related cases, we can always get you connected with the perfect car accident lawyer who will handle every one of your exclusive needs with expertise and professionalism.
Feel free to complete a free case evaluation form online today, if you have less immediate concerns but for timely service from an auto accident attorney, please contact our car accident law firm directly. Here at The Pacific Attorney Group, we offer a free case evaluation and consultation. We will come to whereever you are and discuss the options. We will not charge any fees unless your case is won.
A Santa Ana Car Accident Attorney Can Help You
When dealing with insurance companies, it is important to remember that they have their best interests in mind, not yours. Hiring a professional attorney can increase the chances of you getting all the money you deserve. Not to mention dealing with insurance companies, in general, can often be tricky, and you may have issues attempting to prove fault.
You may be unaware of how much financial loss you may suffer from. Medical bills lost wages and emotional trauma can all have a severe impact on your finances and your life. You deserve to be fully compensated for these inconveniences.
It is important to understand you only have a window of time to file a lawsuit after an accident. In most states, if you do not sue within 1 to 2 years, your right to sue will expire. An attorney can also assist you with the specific laws and regulations of the state of California that you may overlook. A Santa Ana car accident lawyer can assist with these concerns.
The initial consultation is free. Call or email us to schedule a free consultation. You can reach us 24 hours a day, 7 days a week. Our attorneys will travel to wherever is most convenient for you to meet and speak about your case.
Contact a Santa Ana Car Accident Attorney from the firm today if you have been injured by a negligent driver.