Our Merced Car Accident Lawyers Can Help You
Dangerous Intersections in Merced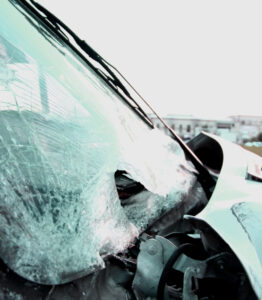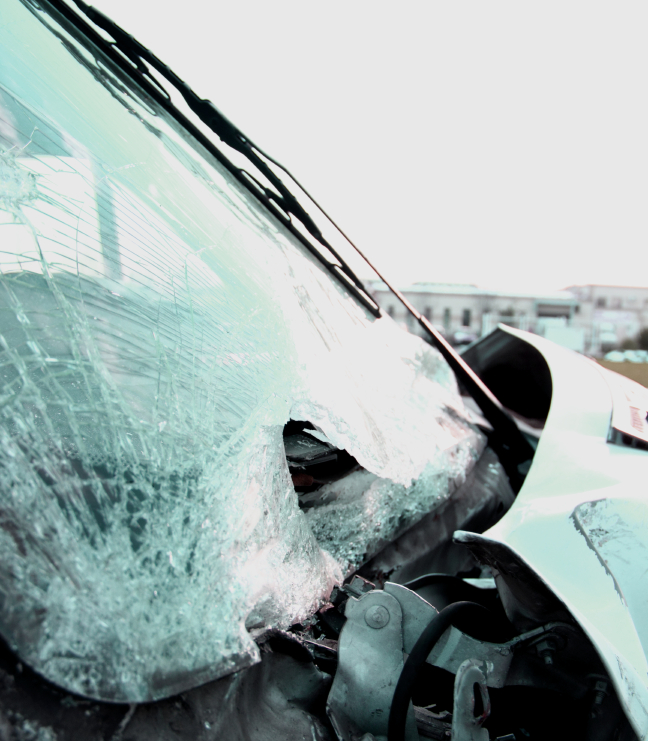 According to Merced County Emergency Management Authorities, negligent driving, which has led to fatalities and severe injuries, is witnessed daily. In 2019, the county officials recorded 1495 crashes with 54 deaths and 2,216 injuries. Other factors that have caused these collisions are driving under the influence of alcohol or drugs and speed.
Intersections have stop signs, and even though you are a cautious driver, you can experience danger when passing via crossings. Your safety relies not solely on your careful driving but also on other motorists' adherence to traffic rules.
Merced has some of the most dangerous intersections in California. Some dangerous intersections include West Olive Avenue and R Street, Drakeley Avenue and Sierra Vista Street, Yosemite Avenue, and Stadium Lane.
Why You Need to File a Lawsuit
You may be thinking of whether or not to file a lawsuit after an accident but are not sure if you have the grounds for it. If you or your loved one has sustained any injuries caused by an accident, you can file a lawsuit. The accident should have been due to strict liability, negligence, or intentional wrongdoing. The person guilty of the injuries sustained must have acted or failed to act, causing the injuries. These acts can be intentional or unintentional. A lawsuit is the right step in ensuring you receive compensation to cover emotional damages, medical bills, and lost income. Call our Merced Car Accident Lawyer to discuss your accident for free.
Types of compensation that are available for Merced CA Car Accident Claims
Loss of income and the capacity to earn
Accidents can put you in the hospital for a long time and may even require you to have bed rest. During this period, you could be at your job working for an income. You may also suffer serious injuries such as loss of limbs, hearing, and sight, making it even more difficult to sustain your job. A car accident attorney in Merced CA can help you get substantial compensation for the lost wages if you can get back to work or lose your capacity to earn, depending on your skillset, working experience, and educational background.
Loss of consortium
Accidents may disrupt relationships within the household like your family and spouse and your health. You or your spouse are allowed to recover the loss of consortium damages that led to the withdrawal of companionship and love caused by an incident like a crash, according to the law of California.
Medical expenses
Most if not all the time, you will need medical attention after an accident. Medical expenses caused by accidents are the most draining because they leave you with a financial load. As Merced car accident lawyer, we help you recover the costs of the ambulance trips, visits to the emergency room, doctor visits, surgeries, and even rehabilitation. Some injuries may need you to depend on treatments for a while or life, therefore, dealing with constant prescription costs like prosthetics, therapy, hearing aids, and dental devices.
Pain and suffering
Incidents such as accidents, burns, and falls may cause discomfort, depression, and constant pain, which is not the kind you can treat with painkillers. It may present itself as emotional trauma like insomnia, shock, anxiety, etc. Car accident attorney in Merced CA, help you get compensation for your pain and suffering to get the help you need.
Why should you hire a car accident attorney in Merced CA?
Hiring a Merced car accident lawyer is crucial if you were involved and injured in a car accident in Merced. You will need to find a highly experienced and qualified lawyer for fighting the case for you. Pacific Attorney Groups – Merced Car Accident Lawyer is the right place to start as our lawyers have over 70 years of collective legal experience to offer to clients. Our decades of practice will work for you as we provide legal help to the people of Merced who have been involved in car accidents. We offer services like.
A free consultation that allows us to know if the case is substantial or not.
Free representation. Our attorneys are only paid if the case is won, from a percentage of your settlement that will come to your mail physically.
A widely resourced team will work day and night to give you a significant settlement.
Highly qualified Merced car accident lawyer who have experience and a great comprehension of the auto law of California to win your case and get you the settlement you deserve.
How to prove the liability of the other driver in the accident?
It is very important to prove that you were not to blame for the accident to avoid paying for your healing. One critical step is calling 911, no matter how small the incident was. A police officer responding to the scene is vital as he can provide substantial evidence of who was really at fault. The officers will then write up a report stating which driver seems to be responsible for the accident. This report will help prove your innocence. However, the insurance company is at liberty to dispute it.
Witnesses will also be very helpful in proving your innocence since they offer compelling testimonies. After an accident, consider talking to the witnesses on the scene to know what they saw. Keep in touch with them by getting their contact information so your Merced car accident lawyer can reach out to them later.
Another important thing that will help know who is responsible for an accident is photo and video evidence. It is the clearest indicator of who is liable. You should always take pictures and videos of the damage done and injuries. If witnesses in other vehicles have dash cameras recording during the incident, it will be great use. Also, you could check if the surrounding buildings have security cameras.
Types of injuries from an auto accident
Psychological and mental injury
An accident takes a serious toll on victims mentally and psychologically. There is a lot of emotional trauma involved, expenses to take care of, and dealing with the drastic change in your life. You become limited to doing the things you once used to do, like working, traveling, and hobbies, and in some cases, you eliminate them due to disability. A Merced car accident lawyer helps you acknowledge the mental, emotional, and psychological turmoil victims go through.
Soft tissue injuries
Car crashes can cause soft tissue injuries such as sprains, bruises, and strains and, if not treated immediately, can cause long-term pain and restrict your movement.
Limb loss
Accidents can destroy your limbs or leave parts of your body beyond repair, therefore, needing amputation to save your life. You can be disabled temporarily or permanently due to losing your limbs, which can cause great mental and psychological pain.
Fractures
You can get a fractured arm, leg, or knee from a car crash that may cause great pain and limit your mobility. If not treated instantly, they may lead to more chronic pain and even long-term problems.
Spinal cord injuries
A spinal cord injury is one of the most gut-wrenching damages to your body. The body loses its ability to function therefore needing ongoing care and help. The victim will have to go through a long period of thorough rehabilitation.
Some car accidents can lead to the vehicle catching fire that burns your skin. You may endure burns from exposure to hot oil or harmful chemicals. Burns can cause you unbearable pain and disfigure your body.
During an accident, your head is most likely to hit the dashboard, steering wheel, or any other object causing trauma to your brain. These sudden and traumatic impacts may lead to concussions or internal bleeding. These injuries can lead to serious health problems like memory loss or impaired behavior if left untreated.
What should you do immediately after an accident in Merced?
When an accident occurs, you are usually distraught and do not know what to do. You act on impulse and feel lucky to be alive most of the time. But as you are going through all these emotions, there are also things you should do that will help you along the way. Some of these steps are,
1. Seek medical attention as soon as possible. You may think that you have not been injured, but it is better to be safe than sorry.
2. Pick up any personal details of the driver that you can see. This information can be vehicle type and model, insurance information, and the license number.
3. Take note of any and every detail of the accident. Pictures and videos will also be of great help.
4. File a report to relevant authorities like the police or California Highway Patrol.
5. Finally, call an experienced and qualified car accident attorney in Merced CA.
How much is a Merced car accident lawyer going to cost?
A car accident attorney in Merced CA, may not be expensive, and the rate card may vary from firm to firm. Merced car accident lawyer offer a free consultation. You go to a meeting and give detailed information on the accident, allowing us to see if the case will be substantial in court. If there are enough grounds to file a lawsuit, and you accept to be represented, the attorney will aggressively fight for your case at no cost. Once the attorney wins your claim, you can pay him from the settlement acquired.
How do you handle your car-related issues after an accident?
After your vehicle gets into an accident, you are bound to experience some issues with the car, and you should carefully pay attention to ensure safety.
Some of these issues include.
1. The accident might have thrown the car out of alignment. In this case, pay attention to the vehicle's drivability and tire wear. If it is misaligned, make sure to take it for a repair to avoid further frame damage and improve safety.
2. The car may not open or close the door as it should. Ensure each entry operates well after an accident.
3. The car is unable to roll or steer. It becomes inoperable once this happens, and the only option you have left is to call a tow truck which will take it to a repair shop.
4. The new car battery may start failing. The battery failing is often caused by accident, causing it to stop working before its time. After a crash, keep this in mind and buy a new one if necessary.
5. The car needs cosmetic work. This kind of damage is very standard after an accident, and the immensity of the repairs depends on the degree of destruction and how much labor is required for repairing.
6. The inertia switch of your car may trip, causing it not to start. The engine fails to start mostly because a switch tripped, cutting power to the car's fuel pump. The switch prevents the car from catching fire. After an accident, if the vehicle does not start, refer to the vehicle's manual, which will give you instructions on which button to press, allowing you to start your car and drive safely.
7. The taillight or headlight of your car may need to be replaced. Fixing disconnected wiring or damage to the lens after a car crash may be a quick fix that requires little to no assistance. However, a broken light may need to be replaced with a new one. The disconnected wires can be re-secured to the lighting system so that the lights can start working again. Using the repair kit known as the car light lens can also fix the lens destruction.
Who is responsible for paying if you need to get a rental car after a car accident in Merced?
When involved in an accident and have your insurance, find out whether or not the insurance company offers you rental reimbursement coverage. If they do have the reimbursement coverage, it pays for a car rental until your car is done being repaired. However, there is usually a cost limit daily on the rental reimbursement coverage, so you have to pick a covered vehicle so as not to pay the difference from your pocket.
If you do not have the coverage and the other driver was responsible for the accident, you can use his insurance company to offer you a rental car. But first, you should open a claim for the adjuster to arrange a rental car for you. The process is usually long and sometimes can take up to weeks.
How is fault determined in a multi-vehicle car accident?
You can get involved in an accident involving several vehicles, which may be terrifying, and begin to wonder who is to blame for the damages. According to the law of California, the blame is shared if several drivers are found responsible for the accident. The drivers are assigned percentages of the responsibility. If you got injured and are found to be partial to blame for the accident, you will still be compensated partially by the other drivers.
Since California is a pure comparative negligence state, a driver can take 1-100% liability in the accident. You could be allocated 20% of the blame for the accident you sustained injuries. If the accident involved three vehicles, the other drivers could be given 40% of the responsibility.
The other drivers' insurance company will pay their share of your injury compensation, and once you receive it, the 20% blame allocated to you will be deducted.