Professional Car Accident Attorney in Palm Springs CA  Helping Victims of Negligence
Have you been injured in a serious car accident? Contact a Palm Springs Car Accident Attorney today.
If you have recently been involved in an auto accident, you may be seriously injured or grieving over the loss of a beloved family member. It is important to speak with a skilled Palm Springs car accident attorney immediately after the accident so that your financial and physical issues can be handled as soon as possible. We understand how difficult life can be after an accident.
We have helped many clients rebuild their lives successfully by working closely with them and aggressively pursuing their full compensation. Pacific Attorney Group has years of combined experience and may be able to start assisting you immediately. Although finances may be the last thing on your mind, having a skilled attorney represent you can free up your time for more important matters such as your family and your physical health.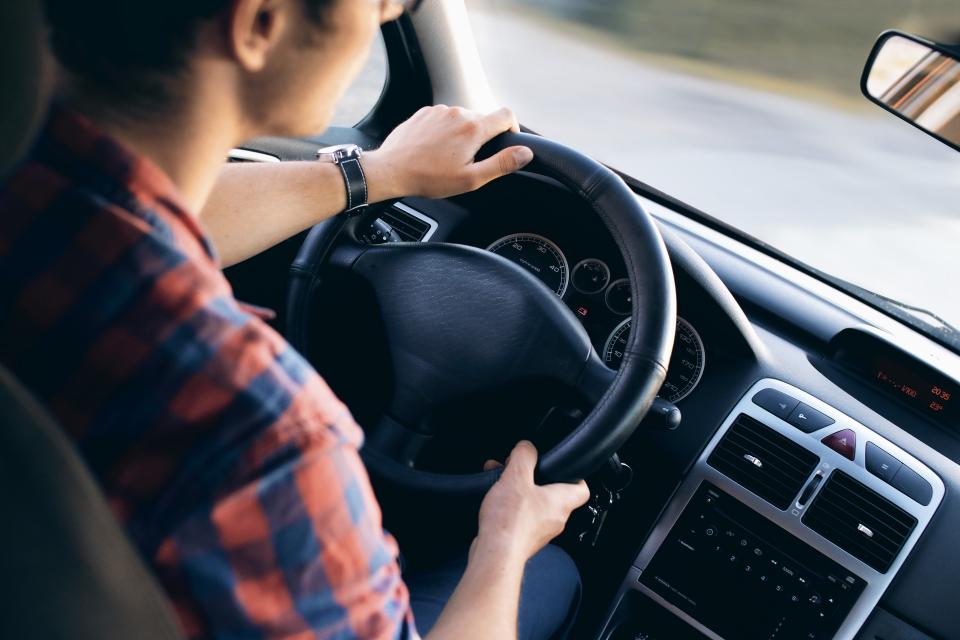 Type of Injuries
Such injuries as broken bones, permanent disfigurement, brain injuries, spinal cord injuries, and others have been responsible for permanent disability over the last several decades. Defective seats, seat belts, and collapsing roofs have led to many wrongful death claims. An automotive product liability lawyer at our firm is experienced in the investigation of causes of injury and routinely works with experts in accident reconstruction to explain to a jury what happened.
Causes of Car Accidents
Auto accidents can be caused by a variety of factors including:
Driver negligence
Driver intoxication
Talking on the phone
Poor weather conditions
Defective auto parts
Reckless driving
Distracted Driving
Being involved in an auto accident is unfortunately far too common of an occurrence. Across the nation, these types of accidents leave victims suffering from severe and life-altering injuries. While there are innumerable causes of these types of accidents, from drunk driving to tired drivers, over the years there has been a recent focus on one of the most prominent causes – that of a distracted driver.
Palm Springs Car Accident Attorney Protecting the Victims of Distracted Driving Accidents
According to the National Highway Traffic Safety Administration (NHTSA), over twenty percent of the wrecks that occurred in 2009 were caused by some form of distracted driving. Should one delve even deeper into the statistics, one will find that over five thousand people are killed and over four hundred thousand people were injured as a result of these accidents – and that it has been found that drivers who are distracted by a cell phone, even if on a hands-free device, have a delayed reaction time that is the equivalent of a driver who is significantly under the influence of alcohol.
Rollover Accidents Attorney in Palm Springs, CA
Rollover Accidents are those where the vehicle turns over. They account for only 1 in 33 accidents on the road but nearly one-third of the fatalities. Most of these accidents involve the car encountering sand, gravel, soft dirt, or too steep of a road shoulder. The car then slides sideways and rolls over. In some accidents however the vehicle turns over on its own. These usually occur with top-heavy vehicles going too fast around corners or curves.
Victims of these types of car accidents, particularly passengers, are due compensation when hurt due to the negligence or recklessness of others. If the victim died in the accident, the family has a claim for wrongful death. In case you or a family member has been hurt in a rollover accident, you are urged to contact a personal injury lawyer in Palm Springs.
Common Causes of Rollover Accidents
Rollover accidents are usually single-vehicle accidents – there are several causes. Roads are not kept up with gravel left loose on the roadbed. Vehicles with high and narrow bodies such as SUVs and pickups go over more than others. Driver speed is nearly always a factor with most occurring over 55 mph. Drivers are often drinking, speeding, and not paying attention to driving. Most rollovers happen in the countryside where it is possible to speed on back roads.
Rollover Accidents Lawyer in Palm Springs
At Pacific Attorney Group, we represent victims of rollover accidents in the Palm Springs, California area. When we take on a case we talk with the client to find out the story of what happened. We then do a thorough investigation to reconstruct the accident and identify the responsible party or parties. We also consult with our client's physician to learn what care will be needed for the client. And then prepare a claim for full damages and approach the insurance company to fairly compensate the client. We make every effort to reach a just settlement. If the company is not reasonable, however, we are set to take the case to court and win the verdict our client deserves.
These are harrowing statistics and begin to paint a picture of the dangers that are associated with this type of accident. It, however, is important to realize that distractions do not only occur in one type and one manner.
Distractions Causing Rollover Accidents
There are many different distractions, from eating to texting to using a map, and these can be categorized into three main different types of distractions:
Visual – These types of distractions describe those that require a driver to take their eyes off of the road in front of them. Looking down at a cell phone, attempting to change the song playing, or adjusting the directions on a GPS can all classify as a visual distraction.
Manual – A manual distraction causes a driver to physically take their hands off of the wheel and deal with something else, leaving the car to go freely without control. Texting, trying to eat, or reaching for something in the glove box are good examples.
Cognitive – This is one of the hardest to spot as it described a distraction that causes a driver to no longer focus on driving and instead think about something else. No matter whether they are focusing on a conversation, watching a video, or listening to a song, they are no longer mentally focused on the task at hand.
While these are the three categories, it is important to note that this does not mean that certain distractions do not incorporate more than one. Some of the most dangerous distractions are the ones that cause a driver to suffer from all three – this is one of the reasons that texting is such a dangerous habit for drivers to partake in.
Why do you need to contact A Palm Springs Car Accident Attorney?
It is important not to let too much time pass after an accident, such as a rollover accident, distracted driving accident, or drunk driving accident, as important evidence could be lost the longer you wait. An attorney can help you to avoid making statements to insurance companies that can later be used against you to lower your claim.
Our Palm Spring car accident lawyer has helped countless clients recover from devastating accidents. The party responsible for the injuries should have to compensate the injured victim. We operate on the policy that every client deserves to be fully aware of what is going on with his or her case and do everything in our power to recover the damages they are due. Please call our firm today so that we can review your case.
Consult with an experienced Palm Springs car accident attorney today!
If you have recently been victimized by a preventable auto accident, you will be dealing with a plethora of issues that include physical pain, financial strain, and emotional distress. If you are currently struggling with something of this nature, it is not only desired to get the legal representation of a knowledgeable personal injury attorney, it is often necessary.
At our firm, we recognize how daunting it can be to deal with something of this nature and we are firmly devoted to helping our clients file a claim by providing them with supportive and guiding assistance when it is needed most. Should you choose to work with us, you will be able to rest easier knowing that you have an advocate that will do everything possible to hold liable parties responsible and to help you obtain the maximum monetary compensation you are seeking.
Injured by a distracted driver? Contact Palm Springs Car Accident Attorney for Any Advice
At the Pacific Attorney Group, we recognize how difficult it can be to overcome the aftermath of a car accident and we are thus unwaveringly committed to helping our clients with compassionate and supportive guidance when it is needed most. Should you choose to be represented by a Palm Springs personal injury lawyer from our firm, you will be able to rest easier knowing that we will do everything within our power to help you seek the just compensation that you deserve. Call us today to learn more about how we can help!
Car accidents can happen in the blink of an eye. Palm Springs is full of crowded freeways and streets where cars, trucks, motorcycles, and pedestrians abound. All it takes is contact with one inattentive, negligent or reckless driver and you could be faced with life-altering injuries. Our firm understands how upsetting it is to be injured, especially when the accident could have been prevented. If the other party was the cause of the injury, you may be entitled to compensation for medical bills, future medical bills, loss of wages, future loss of wages, loss of income, future loss of income, pain, and suffering, and more. Speak with a Palm Springs car accident lawyer from our firm today so that your case can be reviewed.
Motor Vehicle Accident Lawyer in Palm Springs
Our Palm Springs car accident lawyer has been successfully representing individuals throughout the Palm Springs area for years. We have over 35 years of combined legal experience that we utilize in every case we take on. We will aggressively pursue the compensation our clients need to recover and move on with their lives. Our firm has represented the following types of cases including motorcycle accidents, trucking accidents, bicycle accidents, pedestrian accidents, drunk driving accidents, and others.
If you have been injured in a car accident due to the recklessness, careless actions, or negligence of another, you deserve quality legal representation at your side. Without proper legal help you ad your family could be left with mounting medical bills and no one to pay for them. That is why we fight for our clients and truly care about what happens to them. No matter what type of motor vehicle accident you have been involved in, you can benefit from speaking with one of our attorneys today.
Contact a Palm Springs car accident lawyer at the firm for a free consultation about your rollover accident.