Auto accidents happen every day. In 2008 alone, there were almost 9,000 auto accidents in the city of Oakland alone, according to statistics presented by the California Highway Patrol (CHP) online. These are just the accidents that were reported. Of these, 34 were fatal and 2,211 caused the injury of some kind. In these situations, the victim or victims who have sustained injury have the right to seek financial compensation from the driver or other party that caused the accident and therefore their injuries. In addition to offering a free consultation to discuss your auto accident claim, Oakland Car Accident lawyers team maintains a website that we have devoted entirely to car accidents in this area.
Of all cities in Alameda County, Oakland has the highest amount of car accidents. According to statistics presented by the California Highway Patrol online, more than 3,000 people were injured in all types of auto accidents in Oakland alone, approximately one-third of the injuries for the entire county. When you consider that 3,010 people could have avoided injury and 36 lives could have been saved if Oakland car accidents had not occurred, it makes the importance of our job all the more significant.
Have you been involved in an auto accident? An Oakland Car Accident Lawyer can clear your Doubts Immediately
The attorneys at Pacific Attorney Group represent victims of car accidents throughout Oakland. We handle all types of cases of this kind, including those that involve car-motorcycle accidents, car-truck accidents, and car accidents involving pedestrian or bicyclist injuries. When we take on a new car accident case, we take care to talk to the victim and his or her family to determine exactly what concerns they have and therefore how we can best assist them.
Dangerous intersections in Oakland
Oakland is the county seat of Alameda County, with a population of over 433000 people. It is the largest city in the county in terms of population and concentration of traffic. The city is home to entertainment and other attractions.
Traffic accidents in the city are also notably high due to the high population of vehicles. In 2019, for instance, the city recorded 29 fatal collisions that left 32 people dead. Pedestrians are among the most endangered road users in Oakland. 11 of the fatalities that happened in 2019 involved people on foot.
I-80, which passes through the city, experiences most of the traffic collisions each year due to the high amount of traffic on the interstate.
Other intersections where crashes happen in Oakland include
Bancroft Ave & Durant Ave

Aliso Ave & 39th Ave

Broadway & 41st St

Harrison St & 10th St

Sr-185 International Blvd & 55th Ave
How can an Oakland Car Accident Lawyer Help you?
An important part of the legal representation we provide is determining what causes car accidents and therefore who should be held accountable, the extent of injury our client has sustained, and the impact these injuries may have on the victim's life. We do this to not only seek justice on our client's behalf but also to seek the highest and most complete settlement or award possible. When you trust your case to an Oakland car accident lawyer at our law firm, you can count on us to support you throughout the process as we provide you with the aggressive representation that is necessary to seek the best possible outcome.
7 Simple Steps To Do After An Accident
1. Seek medical attention
2. Contact the Oakland Accident Attorney
3. Do not discuss your case with anyone
4. Stay up-to-date on all appointments and correspondence
5. Keep track of all expenses
6. Inform your attorney of any changes of address or phone numbers,
7. Respond to all of the inquiries from your lawyer
Following these simple steps will provide a smooth legal process for you and get you compensated as soon as possible.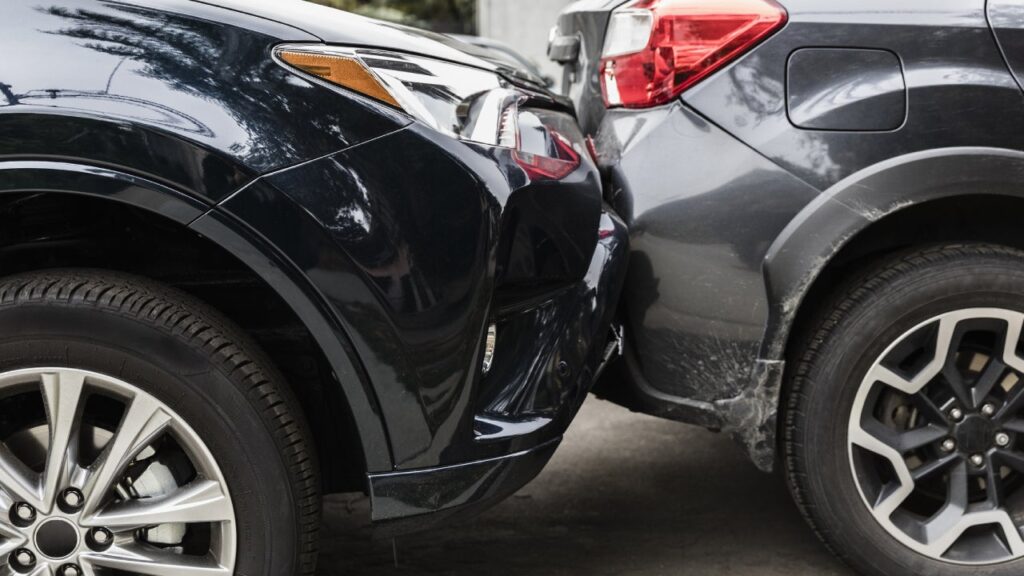 Our Team of Oakland Car Accident Lawyers is Ready to Help You at Every Step
With years of combined experience, our Oakland car accident lawyers have the experience and knowledge to navigate the legal and insurance systems to get you the money you deserve. To discover what services we can offer and to schedule a free consultation, call our office at call our law offices at 800.358.9617.
According to California Highway Patrol online, more than 3,000 people are injured in all types of vehicle accidents in Oakland annually. An important consideration when taking on legal representation of a case is determining what causes an accident, who should be held accountable, the extent of injuries and the impact that these injuries have on a client's life.
The car accident lawyers at Pacific Attorney Group represent victims of all types of vehicular accidents, including:
Car versus bicycle
Bus versus Car
Car versus motorcycle
Pedestrian versus Car
Car versus truck
DUI accidents
Head-on collisions
Rear-end collisions
The specific injuries that a victim experiences in an Oakland car accident will vary depending on the particular incident, and many separate factors will come into play. For example, the speed and force of the collision, the location of impact on each vehicle, the crashworthiness of a car, the type of accident (head-on collision, rear-end accident, etc.) the types of vehicles involved (car vs. truck, car vs. motorcycle, car vs. car, etc.) and whether the victim is wearing a seatbelt may all play an important role in what type and extent of injury a driver or passenger sustains.
Why Choose Pacific Attorney Group?
Car accidents in the Oakland area are common. If you or a loved one are severely injured in one and feel that another driver is at fault, it's in your best interests to talk to an Oakland personal injury lawyer. Pacific Attorney Group specializes in representing clients involved in car accidents throughout the Oakland area. One of our car accident lawyers can help you resolve your insurance claim and any legal issues related to your case.
Pacific Attorney Group works diligently to help clients recover the highest and most complete settlements or awards possible to cover medical expenses, lost wages, property damages, and pain and suffering that an accident may have incurred.
The type and extent of car accident injuries will have a significant impact on any insurance claim or personal injury lawsuit related to the incident. One benefit to involving an Oakland car accident attorney to help with your case is that you will have an advocate for your right and someone to help ensure you receive the medical care you need while accurately determining the value of your claim based on your physical injuries and other pertinent factors.
Common Car Accident Injuries in Oakland, California
There are numerous different types of injuries that may be sustained in a car accident. 
This may include head trauma, facial injuries, dental trauma, whiplash, spinal cord injuries, broken bones, amputation or dismemberment, internal organ damage, and severe burns. 
At times a victim may suffer from multiple injuries all related to the same collision. Immediate hospitalization and continued medical treatment or physical therapy may be necessary for a victim to recover, and some car accident injuries may be permanent, leading to the need for assistive devices, a full-time nurse, or other ongoing care. This is why recovering the highest amount of financial compensation for your Oakland car accident claim is so important.
Types of Accidents an Oakland car accident lawyer Deals With
The majority of Oakland car accidents are entirely preventable. This is because most car accidents are caused by negligence of some kind, most often on the part of a driver but also potentially related to poorly manufactured auto parts or dangerous roadways due to poor road maintenance or design. When driver negligence causes a car accident, this may involve drunk driving, speeding, reckless driving, violating a traffic law, talking on the phone, texting, applying make-up, eating, falling asleep at the wheel, or talking to a passenger.
Determining what caused a car accident is important in handling your claim, and because questions may arise as to which driver is at fault, it is important to involve an attorney to handle your case.
Car vs Bicycle
Who can represent your interests and protect your legal rights in the event of a car-bicycle accident in Oakland? You need someone with the experience and resources to properly handle your insurance claim and any lawsuit related to the accident in order to help you seek and recover the money you need for medical bills, property damage, lost wages, and other expenses or injuries related to your car accident. 
An insurance claim is a part of any car accident, including an accident that involves a bicycle rider. You will need to report the incident to your insurance company and may have to deal with your and the other party's insurance companies in an attempt to recover a settlement for your injuries. With a car versus bicycle accident, these injuries may be severe. A bicyclist is a party most likely to sustain the greatest injury in a car-bicycle collision, even when he or she is wearing a safety helmet or other protective gear. The car is much larger and heavier than the bicycle and rider, and the bicyclist may therefore suffer from head trauma, spinal cord injuries, multiple broken bones, damaged internal organs, and more.
Car Vs Bus
When a person is involved in a car versus bus accident, the question may arise as to whether an attorney should be involved. In our experience, handling an Oakland car accident claim may be complex without the proper legal training and experience. This is particularly true in a case involving a car-bus accident, which may be especially difficult to deal with considering the fact that serious injuries may occur, extensive property damage may be involved, and the claim may need to be brought against a bus company or other large corporation or organization.
Not only can an attorney help you immediately after an Oakland car-bus accident occurs to ascertain the value of your case and against what party a claim may be brought, but an attorney can also help you through the process of filing your insurance claim or lawsuit and seeking the full financial damages to which you may be entitled under California personal injury law. 
Car Vs Car
Were you recently involved in a car versus car accident in Oakland that caused damage to your vehicle and injury to you or someone you love? You will need to inform your insurance company, and although you can trust the insurance company to honestly handle your claim and help you get the complete financial compensation you need, this does not always happen. Your initial medical costs may be covered, but what about future medical bills? What about recovering money for lost wages from missed work? An Oakland car accident attorney can assist you in seeking the full value of your claim.
Car Vs Motorcycle
Involvement in a car motorcycle accident is often serious, as the rider of the motorcycle is likely to experience severe physical trauma. The driver or passenger of the car may also be injured, and the accident will most likely cause damage to both vehicles. Handling an insurance claim for a car versus motorcycle accident in Oakland may be difficult because of these factors. As such, we recommend that you talk to a lawyer as soon as possible in the wake of your car accident. 
Car Vs Pedestrian
A car accident that involves a pedestrian is likely to be very serious. The collision involves a large motor vehicle made of thousands of pounds of metal versus a human being who may weigh only 120 to 180 pounds. The pedestrian will also have no protection in the event of a collision, meaning that catastrophic injury may result even in a relatively low-speed accident. When you take into account the serious nature of an Oakland car versus pedestrian accident, it is important that you consult with an attorney to review your options in seeking legal action.
Car Vs Truck Accident
A person who has been involved in a car-truck accident is likely to sustain serious injuries, particularly when the driver or passenger of the car. When your typical passenger car is pitted against a large truck in a collision, the truck will likely cause extensive damage to the smaller vehicle and the people inside. Due to the serious nature of car versus truck accidents, our Oakland car accident attorneys spare no resources in representing our client's interests in cases of this kind.
We understand that being involved in any car accident is difficult enough, but with the catastrophic physical injuries you may have experienced and the extensive damage that may have been done to your vehicle, recovering financial compensation is of the utmost importance. So is bringing the responsible driver to justice.
How is Liability Determined in an Oakland Car Accident?
The party that causes a car accident in Oakland may be held accountable for his or her actions. This applies in any accident, whether a car vs. truck accident, car vs. motorcycle accident, or a car accident that involves a pedestrian or bicyclist. In some cases, more than one party may be at fault. For example, it may be determined that one driver was 30% at fault for an accident because he or she was slightly distracted, but another driver was 70% at fault due to a violation a traffic law. The driver with a higher degree of responsibility would therefore be held accountable for 70% of the damage to the other driver.
Full-Service Oakland Accident Lawyer Available 24×7
Any accident or personal injury can complicate not only your life, but your family. So if you have been involved and injured in an accident, please visit our aggressive Oakland Accident Attorney today!
Our clients are updated and informed of the current claim status at all times. We work and fight for you on a daily basis to recover the compensation that you deserve. Each case is handled on an individual basis because of the unique circumstances that occur. Our main goal is to see the maximum results for each and every client.