Our Modesto Car Accident Lawyers Can Help You
With a population of over 200,000, Modesto is the 18th largest city in California. It is also ranked as the 20th midsized city with the worst road conditions in California. About three million people across the United States sustain major injuries every year in auto accidents. In 2017 alone, 2.74 million people were seriously injured in United States car accidents, and some of these injuries occurred in Modesto. Modesto car accident lawyer can give you the assistance you need if you or your loved one has been involved in a car wreck in Modesto, CA.
Modesto Car Accident Statistics Year 2020/2021
Modesto is one of the largest cities in Stanislaus County in California State. The city also has a large population of people who use vehicles in their regular daily routine. A high population of cars on Modesto roadways has been a significant reason for the high number of accidents recorded yearly in the city. Some of these accidents are deadly.
In 2021, the city recorded 1,404 traffic collisions on its roadways. These crashes resulted in 12 fatalities and 2,050 injuries. Nearly 6.7% of all crashes that year were pedestrian-related, 5.6% involved people on bicycles, and 5.7% were collisions with motorcyclists. Of the total number of traffic crashes in 2021, a huge percentage (41.74%) of them were broadside collisions. The accidents were majorly due to motorists who failed to yield to other drivers.
The traffic collision recorded the previous year showed a close similarity in percentages for pedestrian, bicycle, and motorcycle collisions, along with the collision types. In 2020, the city recorded 1,218 auto accidents that led to 19 people being killed and 1,792 others suffering injuries of varying degrees.
Among the top causes of the accidents in Modesto between 2020 and 2021 included failure to yield, failure to obey traffic signals and signs, improper turns, and traveling at an unsafe speed.
Modesto Is Considered A High Traffic Accident Area
Ask anyone who lives in Modesto about the traffic and they will most likely tell you that it is bad. Between all of the construction that seems to continually occur on the major and minor roadways, and the sheer volume of traffic that moves through the city each day via Interstate 5 or State Route 99, the roadways in Modesto are always busy.
With such a heavy volume of traffic, Modesto also has a very high incidence of vehicle-related accidents each year. Vehicle-related accidents include:
Car vs. Bicycle Accidents
Car vs. Bus Accidents
Car vs. Pedestrian Accidents
Car vs. Truck Accidents
Rear-End Collisions
Side-Impact Collisions
Rollover Accidents
Head-On Collisions
These accidents can occur at any time and for any reason. Injuries sustained in these accidents will change the lives of the injured party. This is why it is essential to seek legal representation from a Modesto car accident lawyer when you have been hurt in an accident.
Top 8 Dangerous Intersections In Modesto
Some of the most common intersections where accidents occur in Modesto include:
Tully Road / Standiford Avenue
Tully Road / Rumble Road
Briggsmore Avenue / Oakdale Road
Briggsmore Avenue / Carver Road
Carver Road / Orangeburg Avenue
Carpenter Road / California Avenue
Scenic Drive / Bodem Street
El Vista Avenue / Mitchell Road / Yosemite Boulevard

Tully Road & Standiford Avenue
Places where Car Collisions Occur in Modesto
Highway 99
Highway 132
Highway 129
Wamble Road
Maze Boulevard
What are the top causes of car wrecks?
Driving under the influence of drugs or alcohol
Drivers with no experience
Design defects of a vehicle/Manufacture Errors
Improper turns
Driver fatigue
Poor road and weather conditions
Speeding
Distracted driving
Failure by drivers to observe traffic laws/signs
Medical Emergencies
When Drivers Are not Aware of the surroundings
Types of Car Accidents Modesto car accident lawyer handle
DUI Accidents
Rear-end Crashes
Head-on Collisions
Rollover Accidents
Hit-ad-run Crashes
Truck accidents
Motorcycle accidents
Pedestrian accidents
Bus Accidents
Bicycle Crashes
Taxi crashes
Uber Collisions
Rear-end crashes
T-bone crashes
Drugged Driving crashes
Uninsured and Under-Insured motorist accidents
Distracted driving accidents
Common Injuries Suffered in a Modesto Car Accident
Broken Bones
Amputation
Burns
Head, Neck, and Spinal Cord Injuries
Brain Injuries
Soft Tissue Damage
Internal bleeding and Organ Damage
Cuts and Lacerations
Paralysis and Nerve damage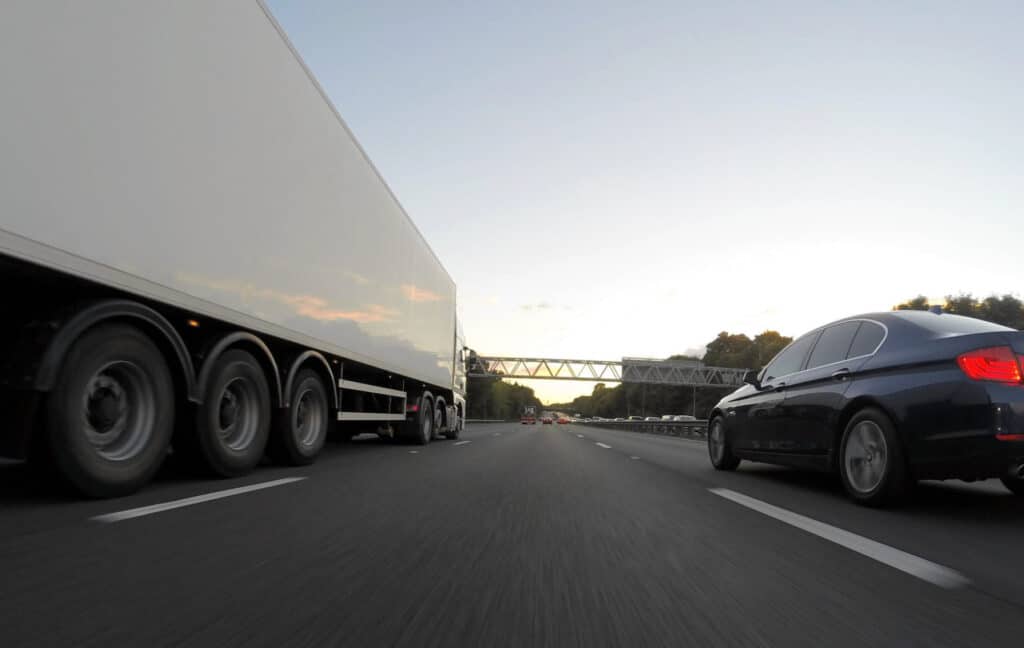 Were You the Victim of a Motor Vehicle Collision?
Did someone else's negligence cause the collision making you the victim? Due to the heightened level of commuter culture, car crashes are a common occurrence in Modesto. Other reasons for this are poor road conditions and heavy traffic. Anyone driving through the city's streets has either seen an accident firsthand or been involved in an accident.
Moreover, being a victim of a car accident in Modesto, CA, is a shared experience. If you fall victim due to someone else's negligence, call on the team of Pacific Attorney Group to work with a trusted car accident attorney in Modesto CA.
After a car wreck, it is crucial that you understand your rights and ultimately protect them. Partnering with a car accident attorney in Modesto CA, the best the city can offer, you are sure to have an advocate with a lawyer that will protect your rights as the victim and consequently your future.
Modesto Car Accident Lawyer can Help
With years of experience in the industry, our lawyers have the expertise to handle a wide range of cases professionally. Whether more catastrophic accidents or minor fender benders, we are here to ensure you get the settlement you deserve. Our team will help you understand that being an accident victim is more than just being injured in a car wreck.
You must understand all your rights and the available remedies for your settlement. We are dedicated to helping with just that. We advise that every casualty of a car crash should obtain help from a car accident attorney in Modesto CA as soon as possible. According to the law, injured victims of driver negligence have an enforceable right to total and fair compensation for the losses and costs they suffer.
However, this is not automatic. Negligent drivers will always do anything possible, whether fair or not, to evade liability. Whether or not you receive your total compensation depends on how well your attorney pursues the case. This is why we strongly advise that you work with a car accident attorney in Modesto CA, that is experienced and trusted.
Are You Overwhelmed By a Car Wreck? Here's What to Do
After a car accident, you may feel pain or nothing, depending on how you are injured. Either way, it may be an extremely overwhelming experience, whether it is the first accident you experience or not. How do you decide what to do in such a situation?
The choices can overwhelm anyone since there is no conditioning when it comes to accidents, even if it is not your first experience. Imagine how immense you may feel if, for example, a loved one loses their life in the crash and you are the only survivor. No matter how confusing and painful it may be, you are immediately required to contact an attorney. In fact, at Pacific Attorney Group, we normally say that the services of a physician are the only services of more importance to the victim than those of the attorney and nothing else.
With a Modesto car accident lawyer, you can trust people have someone they can trust to guide them through the legal process. At Pacific Attorney Group, our team of experienced lawyers understands how devastating the car accidents in Modesto today can be. Even when you gather evidence, seek medical attention, or feel prepared for what you are about to face, it is still easy to find yourself losing in the claim process.
However, with our car accident attorney in Modesto CA, you can try and relax your mind because we guarantee our clients what is fair for them. We are dedicated to making the whole process simpler for you because we understand that you are in a complicated and emotional state. We start by investigating your claims, calculating the damages, and working on maximizing your settlement. We understand that many insurance companies today complicate things when settling you, but in case this happens, we know exactly how to make them pay for what you deserve.
What to Do After a Car Accident?
Confusion is a normal thing for car accident victims. If you have been in a car wreck but don't know what to do, we have prepared the following steps to help you;
Step 1: Seek Medical Attention
Your health is more important than anything. Your priority should be safety, and anything else can wait. First, you must determine if anyone is hurt, evaluate the injuries, and seek medical assistance. People will often feel fine immediately after an accident but start feeling aches and pains sometime later after adrenaline starts to wear off. We advise people to never leave the accident scene, even with minor injuries.
As a Modesto car accident lawyer, we have handled many such cases. Always visit a physician even if you feel fine. Waiting for any longer is dangerous as the problem may just be worsening. It may also distance your injury from the accident. As you receive treatment, be keen to keep track of the related bills.
What if a doctor refuses to treat me?
There are some instances when doctors will not want to respond to issues related to car accidents. You may go to an emergency room or a 24-hour clinic if this happens. In addition, consider contacting us for any assistance with this.
Medical attention and treatment are vital aspects of your case and claim. Insurance adjusters in the claim process will base the evaluation on your injuries. Moreover, they will pay close attention to when and where you first sought medical treatment.
Delaying treatment is dangerous as the insurance company will always use this against you. In many cases, they will claim that your injury was not severe or relevant since you waited too long to see a doctor.
With a Modesto car accident lawyer, Modesto victims have an advocate. Note that the first doctor you see is the first key witness to your claim and will explain the connection of your injuries to the accident and how they will impact your life. The medical records are essential documents to the claim process.
Step 2: Get to Safety
Your safety as the victim should always be your priority. This is the next step, ensuring you and others involved in the accident are safe. If you feel fine, check on other passengers, get them to safety, and then check on other drivers.
After ensuring everyone is safe, move your vehicle from the road. Sometimes drivers turn on the hazard lights and remain in the middle of the road. If the cars are functional, drivers should consider removing them entirely from the road.
However, if the accident is more severe or anyone is dead or badly hurt, leave the vehicles where they are.
Step 3: Call 911 to Report the Accident
Whether it is you or another driver, it important to call 911 and report the incident. Explain to the police the basics of the situation and whether you need an ambulance or an officer at the scene. In case of a major medical emergency, call the Modesto Police department, explain the situation to them and then wait for a response.
On arrival, the officers will interview passengers, drivers, and witnesses and prepare an accident report after examining the scene. This report provides their views from their evaluation of the events that led to the accident. However, this report is not final or conclusive but just a mere perspective of the accident.
Step 4: Gather Evidence at the Scene
When you hire a car accident attorney in Modesto, CA, you partner with an advocate you can trust. Even though part of our work is to gather evidence and investigate the claim, the best proof is the one you gather at the crash scene.
It would be best to never rely on the police for a complete report. Use your cellphone camera or a pen and a paper to take important information about the accident, such as;
license plate number and vehicle identification number
The name, address, phone number, and driver's license number of everyone involved in the accident.
Your injuries and those of anyone involved
Damage to the vehicles and any property damages
Environmental factors that may have contributed to the accident
In addition, take note of any businesses in the area that may have cameras in the area. Always remember that the fact that someone apologizes at the scene does not necessarily mean they believe it is their fault. Be sure to gather as much evidence as possible at the scene since most people who cause collisions tend to deny it. Even though the police tend to collect accurate information, their main concern is public safety and not resolving your claim. With us on your case, you have a Modesto car accident lawyer you can trust.
Step 5: Avoid Immediate Settlement Offers
Shortly after the accident, you may receive roadside settlement offers from the other driver of their insurance company. Never accept such offers. In many cases, the offer you get from the driver's insurance company is lower than what you are supposed to get if you partner with a car accident attorney in Modesto, CA.
At this type, you do not know the extent of the impact the accident has caused on your health, and once you accept such offers, it is the end. Remember, these offers never match the total damage. We have worked with many drivers who do not realize the extent of the injury involved. To have an idea of this, seek medical attention.
By partnering with a dependable car accident attorney in Modesto, CA, you have an advocate who will help you maximize your settlement.
Step 6: Call 209-813-9002 to speak to a Modesto Car Accident Lawyer the City Relies On
Once your doctor has a treatment plan addressing your injuries, the next important step is finding an auto attorney to work with. At Pacific Attorney Group, we specialize in offering aggressive and personalized representation to help victims make the best out of their claims.
We offer our clients time to focus on their recovery by carrying all the weight of the claim. Working with a dependable Modesto car accident lawyer, Modesto drivers have someone who handles every aspect of their claims. Contact us for more information and if you want to receive what is fair and complete.
What are a driver's legal rights or responsibilities?
In a car accident and someone is injured or dies, the law requires that the drivers remain at the scene until the police arrive unless the person needs immediate medical assistance.
Each driver has rights and responsibilities depending on who is liable. If you are the victim, you have the right to file a claim against the negligent driver. In the case of shared liability, the two drivers can pursue the claim but will be limited.
Working with a dependable Modesto car accident lawyer, you are sure to get maximum compensation by first understanding your rights and options.
What should I expect from my car accident settlement?
Property damage
Pain and suffering
Loss of consortium
Lost income
Medical treatment
How to Determine Liability in a Modesto Car Accident? 
When an accident occurs, it is crucial to determine the person who caused the accident to ensure that the responsible party well compensates the victim. In California, liability in a car accident is comparative, meaning a victim who may be partially to blame for an accident can still seek compensation for their injuries. Even when a victim is majorly to blame (up to 99%), they can be compensated.
Another vital point to note is the statute of limitations for a Modesto car accident. A victim has up to a maximum of two years to file a car accident claim for the damages relating to the accident. The timeline begins from the date the crash occurred, and once the two-year timeline elapses, the victim loses the right to file a claim.
To be compensated, a victim will have to prove that;
The other driver had a duty to exercise reasonable caution while driving,
The driver acted negligently and did not exercise proper care,
And that the driver's negligence caused an accident that resulted in injuries to the victim.
We Can Help Modesto Car Accident Victims- Pacific Attorney Group is the Modesto Car Accident Lawyer You Need
If you or your loved one has been involved in a car accident in Modesto and sustained serious injuries, you need the help of a dedicated attorney to fight for fair compensation. The legal team at Pacific Attorney Group has robust experience in a wide range of car accident claims, including motor vehicle accidents.
Not everyone who has been involved in an accident faces the same issues; as such, at Pacific Attorney Group, we treat each case as unique. After listening to your concerns, we evaluate your accident and discuss possible legal actions. This kind of commitment has seen many car accident victims in Modesto choose our law firm to represent them after a car collision.
Here are some of the most notable cases that we have won;
13 million dollars in a case involving two vehicles resulting in multiple surgeries
6.0 million dollars in a truck accident resulting in neck and low back surgery
3.5 million dollars in a truck accident resulting in back surgery
While our past success does not guarantee the compensation you will receive from a car accident claim, Pacific Attorney Group is here to guide you in every step of the case and protect your interest. Our dedicated lawyers will exhaust all legal resources to ensure that you get fair compensation.
A Modesto Car Accident Lawyer will help you to
Collect evidence on your behalf – To prove who caused the collision and to win the case, you may need to collect evidence. Insurance companies may also want you to provide evidence that their driver was at fault. An attorney will help you with collecting: witness statements, police reports, photos of the scene of the accident and damage caused, records from security or traffic cameras, collision reconstruction data, and information from a reliable expert witness.
Get Higher Recovery Amount – Hiring a professional car accident lawyer is of great consequence if you are to get fair compensation. Insurance companies do not have your interest at heart, and to get out of paying your full damages, they will offer you low settlements. An attorney will work aggressively to get the highest recovery amount.
Focus on recovering – Car accident victims typically go through a difficult time after an accident. It is worse when you are the breadwinner in the family. You need time to recover while at the same time, you need to settle medical bills and household expenses. As such, you may feel like just accepting the settlement offered by the insurance company so you can end the process. A Modesto car accident attorney will decrease the stress associated with the claims process and give you time to concentrate on your recovery.
FAQ about Car Accidents in Modesto
Many questions may run through a person's mind after being involved in a Modesto car crash. Here are some of the frequently asked questions about car accident cases:
1. Why You Should Hire a Modesto Car Accident Lawyer?
When you have been injured in an auto accident, you will face many challenges. Not only will you have to cope with the physical injuries and emotional trauma from the event, but you will also face financial issues as well.
Speak to a Modesto car accident lawyer about your case. Your accident attorney in Los Angeles can aggressively represent your case to the insurance company and make sure that you receive a fair and full settlement for all of your losses.
2. Do I have the right to file a claim after an accident?
The answer is yes if the mistakes of others caused the accident. Some of the common damages you can file a claim for include medical expenses, wage loss, loss of earning capacity, pain, and suffering.
3. How do I prove fault after a Modesto car accident?
Proving fault is simply finding the mistake or something wrong the other driver did to cause the accident. Such mistakes could be DUI, overspeeding, making illegal turns, or reckless driving. To demonstrate such, you may need to check the police reports and take down witness statements.
4. Can I be compensated if I was partially at fault?
California Follows the comparative fault rule, which means that a driver who was partially to blame for an accident has the right to file a claim if they were injured. Such claims usually are reduced by the percentage of the injured driver's fault.
5. What do I do if the at-fault driver's insurance is unable to cover my damages fully?
In such a case, an injured party can file a claim against their own uninsured or underinsured motorist coverage. If that still does not cover all the damages, the victim may file a lawsuit against the responsible driver and have the damages paid using the responsible driver's property.
6. Do I have to file a case in court to get my settlement?
Our Pacific Attorney Group Modesto car accident lawyers are skilled in negotiating fair settlements with insurance companies. Should we feel the insurance company is not cooperating, we will always be ready to take the case to court and find enough evidence to ensure our clients receive the justice they deserve.
7. Is it expensive to hire a Modesto car accident lawyer?
This is an assumption shared by many, but it is not necessarily true. Retaining an attorney at our firm gives you a higher chance of getting a better settlement for your injuries. We also ensure that our clients receive full compensation before paying any fee, which is always reasonable and per the settlement amount.
Quick References
Types of Car Accidents We Handle
Common Causes of Collisions in Modesto
Determining Liability in a Modesto Car Accident
Modesto Car Accident Statistics Year 2020/2021