Our Costa Mesa Car Accident Lawyers Can Help You
For victims of a car accident in Costa Mesa, there are specific actions that should happen first. Check on everyone involved and ask if people are hurt. If someone is injured ask for medical help by calling 911 immediately. Then, call the police to report an accident. Give the location and number of people involved. Talk to the other driver and collect the license plate tag, insurance information, and phone number. Then, contact a Costa Mesa car accident lawyer. Injuries frequently result during car accidents. These injuries are expensive. Along with injuries, someone usually winds up getting a ticket at the accident scene. The fault is assigned and can cause insurance rates to skyrocket. A Costa Mesa car accident lawyer can help with all of these issues.
Car Accidents in Costa Mesa
When people think of California, images of sunny beaches and warm weather come to mind. Located in the enclave that is Southern California, Costa Mesa fits this description as well. Part of Orange County, California, Costa Mesa was incorporated back in 1953. It is also known as the setting of the popular sitcom "The OC." Since its inception, it has grown from a farming town of around 15,000 to a population of over 100,000.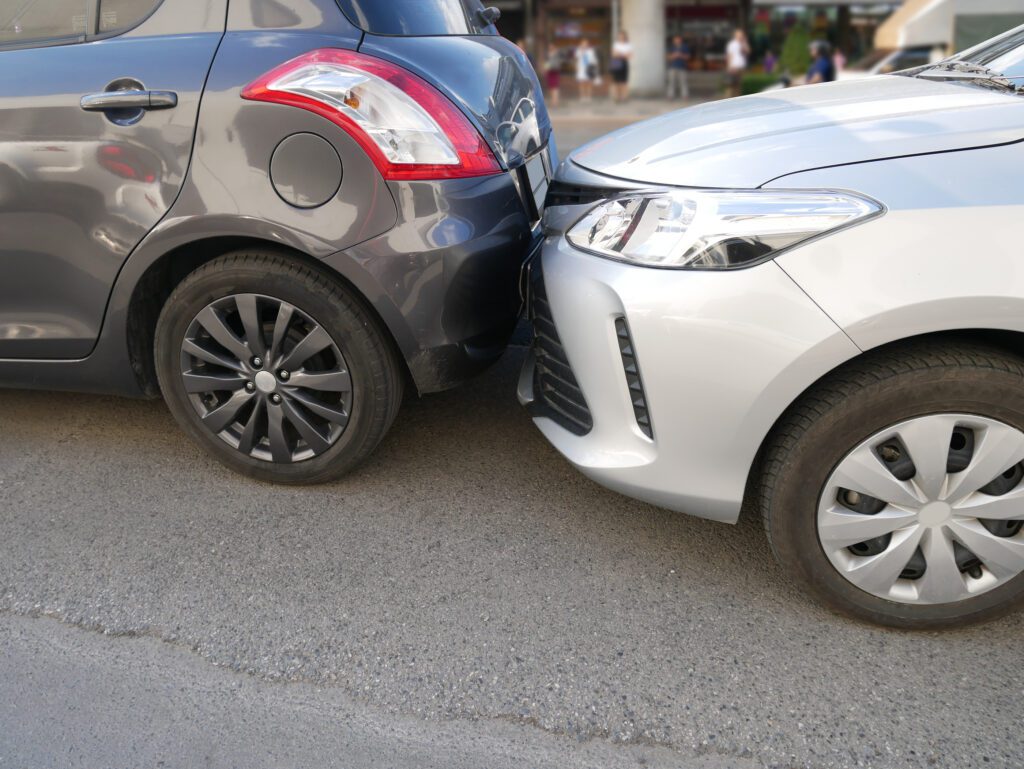 While the city has quickly grown, unfortunately, it is also the cause of many different accidents. The size of the roads tends to lag behind the rest of the city. Buildings are built too close to the streets. People are in a hurry to get somewhere. The number of accidents has grown. Close to 900 car accidents have occurred in the past 5 years in Costa Mesa. In 2014 alone, 14 people were killed in car accidents. Numerous accidents have involved alcohol. Clearly, someone should ask for help from a Costa Mesa Car Accident Attorney, when involved in a car crash.
Accident Prone Freeways in Costa Mesa
Costa Mesa recorded more than 2,000 intersection-related crashes between 2010 and 2019, according to 1Point21 Interactive, a data visualization company that analyzed collision data from across the nation. These crashes resulted in 16 deaths and nearly 2,400 injuries.
The city is served by three major freeway arteries with many busy streets and intersections. The intersection of Newport Boulevard and 19th Street, experiences a high traffic flow of more than 130,000 vehicles daily, making it one of Orange County's busiest intersections.
The analysis found that the most dangerous intersection in the city is at Gisler Avenue and Harbor Boulevard. The intersection saw 42 crashes that caused injuries to nearly 42 people. This particular intersection was assigned a Crash Risk Index (CRI) of 90.75. The number of collisions at the intersection, as well as the volume and severity of the resultant injuries, were used to calculate the score.
Authorities attribute most of these accidents to driver error. Speeding, failure to observe traffic signs, and distracted and drunk driving were identified as some of the major causes of the accidents. That's where a Costa Mesa Car Accident Attorney will be needed to file your disputes.
Experienced Costa Mesa Car Accident Lawyer for Any Type of Injury Claim
A Costa Mesa car accident lawyer can provide assistance with a wide array of different accidents. Most accidents involve two cars. Maybe someone was speeding. Perhaps someone ran a red light. Injuries can result from these accidents and require a Costa Mesa car accident lawyer. Sometimes a larger SUV is involved. Noisy kids are distracted drivers. Equipment was tumbling around in the back seat. These can commonly cause auto accidents. Sometimes even trucks are involved. These are serious accidents that almost always have other implications. Make sure to ask a lawyer for help whenever a truck is involved.
Accidents come in all different shapes and sizes. Sometimes someone runs into the back of another car. This a common auto accident an experienced lawyer can handle. A T-bone accident is much more serious and can result in significant injuries that require legal attention.
Speaking of injuries, legs are commonly pinned inside vehicles when the front end of a car gets compacted. Sometimes arms are broken when other cars are T-boned. Whiplash commonly occurs when a head impacts the headrest. Faces are burned by airbags. These are serious injuries that a Costa Mesa Car Accident Attorney can help with.
Call Costa Mesa Car Accident LawyerToday!
When it comes to car accidents and injuries, hiring the most experienced Costa Mesa Car Accident Attorney is important. We offer free consultations and don't charge any fees unless we win. With a long track record of success, we will turn that accident around. Call now for injury cases and proven results at 1-800-358-9617. We will fight on your behalf!