Utility Worker Hospitalized after Fresno Crash at Butler and Clovis Avenues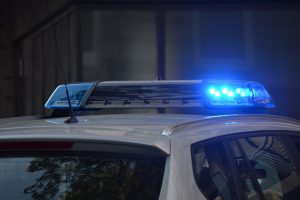 Fresno, California (August 31, 2021) – A utility worker was struck and injured by a vehicle in southeast Fresno Tuesday morning, authorities said.
The crash happened at about 9:00 a.m. in the area of Butler and Clovis avenues.
According to the police, a vehicle was traveling in the area when the driver lost control and hit the worker who was doing maintenance on a utility box near the intersection of Butler and Clovis avenues.
The vehicle then crashed into a railroad crossing arm.
Utility Worker Injured in Crash in Fresno
The utility worker sustained a leg injury and was transported to a nearby hospital.
The driver of the vehicle involved did not suffer any injuries.
Further details regarding the collision were not immediately provided.
The crash remains under investigation.
Notable Pedestrian Accident Statistics According to the California Office of Traffic Safety:
893 pedestrians were killed, and more than 14,000 were injured on California roadways in 2018.

California's pedestrian fatality is almost 25% higher than the national average.

California is among the leading states in pedestrian deaths.
Safety Tips for Pedestrians
Make yourself visible to other road users by wearing bright colored clothes, reflector jackets, or using a flashlight when walking at night.

Avoid distractions such as using your phone while on the streets.

Cross streets on marked crosswalks and obey traffic lights.

Always pay attention to your surroundings.

Be predictable by observing all traffic rules and obeying signs and signals.
Safety Tips for Drivers
Look out for pedestrians, particularly in hard-to-see conditions, for example, at night and in bad weather.

Yield and be ready to stop whenever a pedestrian has the right-of-way.

Be cautious when parking or backing up – pedestrians can move across your path.

Observe all traffic rules.
If you or your loved one has been injured in a pedestrian accident and need legal help, call our law firm at Click to call : 866-803-6502 and talk to an accident attorney.