Damarion Jenkins Killed in Sunol Crash on State Route 84 near Interstate Highway 680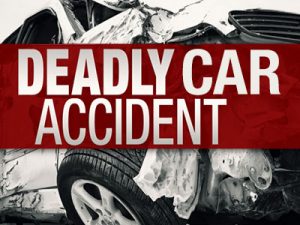 Sunol, California (September 5, 2021) – 11-year-old Damarion Jenkins of Fremont has been identified by the Alameda County Coroner's Bureau as the boy who was killed in a head-on collision on Labor Day weekend.
According to the California Highway Patrol, the deadly crash occurred just after 6:00 a.m. on September 5, State Route 84 near Interstate Highway 680.
A white Chevrolet Tahoe was traveling westbound on State Route 84 when, for unknown reasons, the Chevrolet veered into the opposite lane and collided head-on with an eastbound Dodge Charger.
Boy Killed in Head-On Crash Route 84 in Sunol Identified
The driver and three passengers of the Dodge sustained major injuries and were transported to the hospital. Sadly, Jenkins succumbed to his injuries later that morning.
The man driving Chevrolet was also hospitalized with major injuries.
Alcohol or drug was not considered a factor in the crash.
State Route 84 was blocked in both directions for nearly three hours as the officers cleared the scene.
Anyone with information or who witnesses the crash is urged to contact the CHP- Dublin at (925) 828-0466.
California Motor Vehicle Accidents
Many traffic accidents are reported in California every year, resulting in many fatalities and even more injuries. The causes of many of these motor vehicle accidents include distracted driving, speeding, drunk driving, reckless driving, bad weather, wrong-way driving and failure to observe traffic laws. It is evident that negligence on the part of motorists is the leading cause of these accidents.
Although the exact cause of the accident above was not immediately established, the authorities will gather more information, including witness statements, to determine the cause of the accident. Pacific Attorney Group's managing attorney P. Mark Shayani believes that separate and independent investigation into the crash is equally important. "A car accident attorney will investigate, research, and review every case thoroughly and explain to clients their rights and answer all questions to their satisfaction," he said.
Injured victims have an enforceable right under law to full and fair compensation for the costs and losses they suffer. Whether they receive what the law provides for them or whether they receive any compensation at all depends on how well their attorneys can pursue their claims through the intricacies of the state civil legal processes.
California Auto Accident Lawyer
If you have been involved in a traffic accident and got injured, it is important to get in touch with a litigator immediately for guidance. At Pacific Attorney Group, we specialize in personal injury and wrongful death lawsuits. We assist accident victims and their families to seek justice. Our attorneys will pursue the justice you deserve and will work hard to obtain fair compensation for your losses, injuries, and suffering.
If you have been injured in a motor vehicle accident or lost a loved one, contact Pacific Attorney Group today to talk to an experienced car accident attorney. Click to call : 866-803-6502