Woman Hurt in Porterville Pedestrian Crash at Morton Avenue and Prospect Street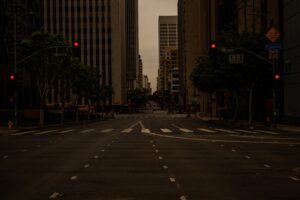 Porterville, California (May 1, 2023) – A woman was struck and injured by a vehicle in Porterville on Friday morning, according to the Porterville Police Department.
The crash happened at Morton Avenue and Prospect Street at around 11 a.m. April 28.
A 47-year-old woman was reportedly walking in the crosswalk when she was hit by a 22-year-old woman, who was driving southbound on Prospect Street and was trying to make a turn onto Morton Avenue.
The victim was rushed to a hospital by ambulance and was listed in stable condition.
Alcohol and drugs did not appear to have played a role in the incident, police said.
The Porterville Police Department is investigating the accident.