Woman Killed in Anaheim Crash on North East Street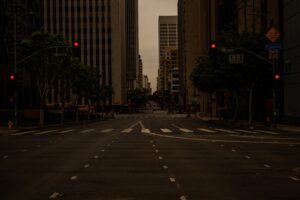 Anaheim, California (April 23, 2023) – A woman was fatally hit by a vehicle in Anaheim on Saturday morning, according to the Anaheim Police Department.
The accident was reported at around 1 a.m. April 22, on North East Street.
A woman was walking in the area when a suspect fleeing from a Placentia Police Department officer struck her.
The woman was killed in the accident.
The suspect also collided with multiple gates and caused damage to several homes, before fleeing from the area.
The suspect was later located in the 1400 block of La Palma Avenue and was taken into custody.
Police arrested the suspect and booked him into jail on suspicion of vehicular manslaughter with gross negligence, DUI causing bodily injury, hit-and-run causing injury or death, and being in possession of a stolen vehicle.
Authorities are investigating the incident.