Pedestrian Killed in San Jose Accident on 11th and E Santa Clara Streets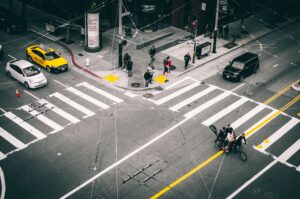 San Jose, California (April 26, 2023) – A woman died weeks after being involved in an auto pedestrian collision in San Jose, according to the authorities.
The accident took place in the area of 11th and E Santa Clara streets the morning of April 9.
The woman was in the crosswalk when a 2017 Toyota Camry turning from North 11th Street onto East Santa Clara Street hit her.
The woman was taken to a hospital, where she died on Monday, April 24.
The victim's name was not released pending notification of the next of kin.
Police are investigating the collision.