Our Westlake Village Car Accident Lawyers Can Help You
Westlake Village is a city in Los Angeles County on its western border with Ventura County. It was incorporated in 1981 becoming the 82nd municipality of Los Angeles County. The population of the city was 8,029 at the 2020 census, down from 8,270 at the 2010 census. The city is named after the master-planned community of Westlake that was later called Westlake Village to avoid confusion with the Los Angeles neighborhood of the same name. With a lake at the center, the community straddles the line between Los Angeles and Ventura counties. Roughly two-thirds of the community was previously annexed into the city of Thousand Oaks. If you or a loved one was hurt in a Thousand Oaks, car accident, speak with our experienced Westlake Village car accident lawyer right away for your help.
Why Hiring a Westlake Village Car Accident Lawyer is Essential for Your Legal Rights and Compensation
Hiring a Westlake Village car accident lawyer is essential for your legal rights and compensation because they can help you:
Understand your legal rights and options.
Gather evidence and build a strong case.
Negotiate with the insurance company on your behalf.
File a lawsuit if necessary.
Represent you in court.
A car accident can be a very stressful and overwhelming experience. A lawyer can help you navigate the legal process and ensure that you get the compensation you deserve.
Specific Benefits of Hiring a Westlake Village Car Accident Lawyer
Experience:

 

A lawyer will have experience handling car accident cases and know the law inside and out. They will be able to identify the strengths and weaknesses of your case and develop a strategy to get you the best possible outcome.
Resources:

 

A lawyer will have access to resources that you may not have, such as investigators, medical experts, and other professionals. They can use these resources to gather evidence and build a strong case.
Negotiation skills:

 

A lawyer will be able to negotiate with the insurance company on your behalf. They will know how to get the best possible settlement for you without having to go to court.
Trial experience:

 

If necessary, a lawyer will represent you in court. They will fight for your rights and make sure that you are fairly compensated for your injuries.
If you have been injured in a car accident, it is important to speak to a lawyer as soon as possible. The Westlake Village car accident lawyer can help you protect your rights and get the compensation you deserve.
The importance of good legal representation from a Westlake Village Car Accident Lawyer
Good legal representation from a Westlake Village Car Accident Lawyer is crucial for several reasons:
Expertise and Knowledge: Car accident lawyers specialize in personal injury law and have a deep understanding of the legal complexities involved. They can navigate the legal system, assess your case, and provide expert guidance.
Protecting Your Rights: A lawyer will advocate for your rights and ensure you are treated fairly throughout the legal process. They handle communication with insurance companies, the other party's lawyers, and any negotiations on your behalf.
Maximizing Compensation: Legal representation can significantly impact the compensation you receive. Attorneys work to secure the maximum settlement possible, covering medical bills, lost wages, and other damages.
Evidence Collection: Westlake Village car accident lawyers are skilled at gathering evidence, including accident reports, medical records, and witness statements, to build a strong case in your favor.
Peace of Mind: Having a Westlake Village car accident lawyer handle the legal aspects of your case allows you to focus on recovery without the stress of legal proceedings. They provide peace of mind during a challenging time.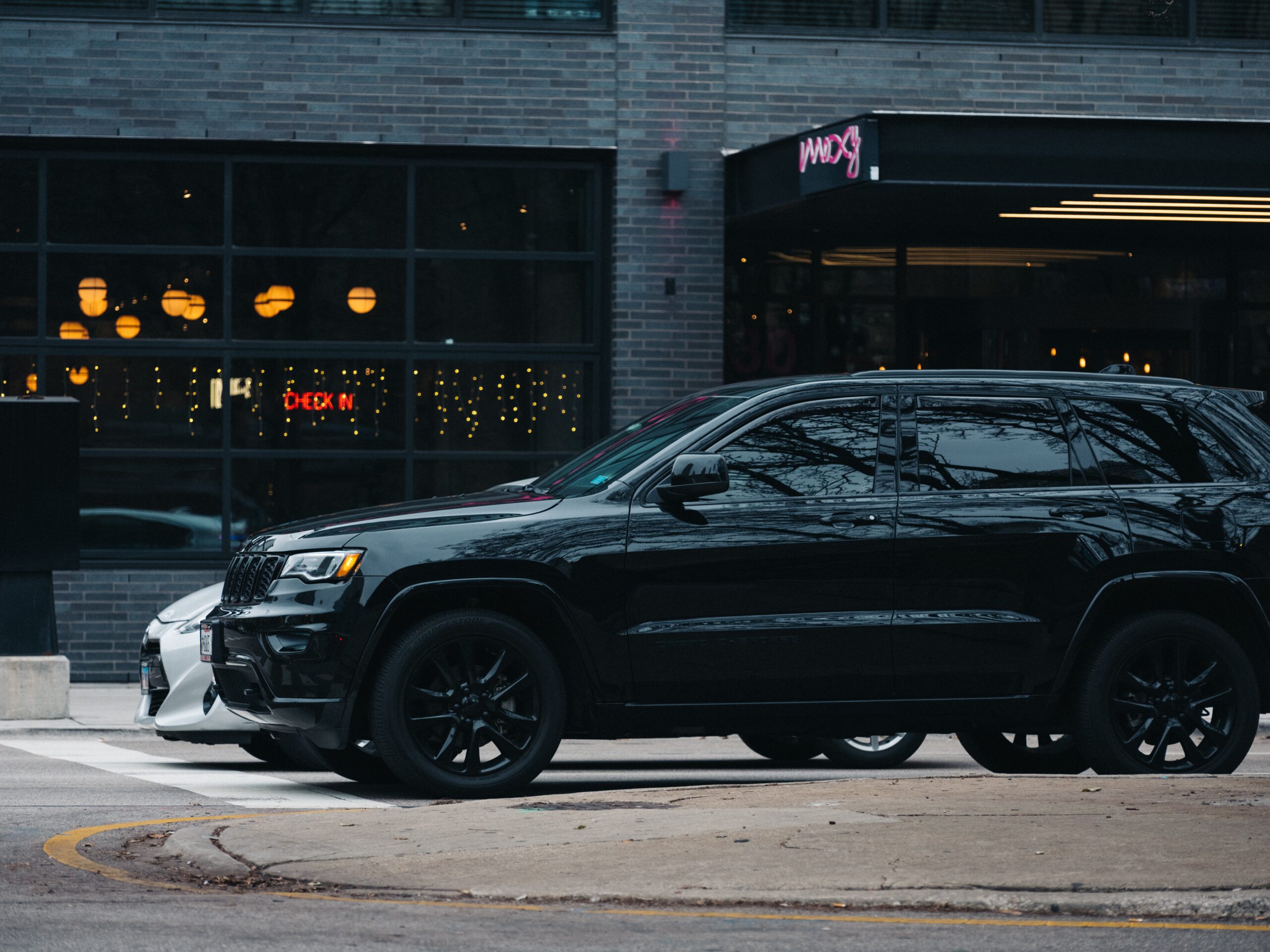 The Importance of Seeking Medical Treatment and Documenting Your Injuries after an Accident
Seeking medical treatment and documenting your injuries after an accident is of utmost importance for several crucial reasons:
Ensuring Your Health: Your well-being should be the top priority. Prompt medical attention can diagnose hidden injuries, prevent complications, and initiate the necessary treatment.
Legal Protection: Seeking medical care creates an official record of your injuries. This documentation is vital if you decide to pursue a personal injury claim, as it links your injuries directly to the accident.
Preserving Evidence: Documenting your injuries through medical records and reports can serve as valuable evidence in legal proceedings. It substantiates the extent of your injuries and their impact on your life.
Maximizing Compensation: Having a documented medical history makes it easier to calculate the compensation you are entitled to. It can include medical expenses, lost wages, pain and suffering, and future medical needs.
Common Accidents That Need Legal Representation
There are many types of auto accidents that call for the advice and representation of an experienced Westlake Village car accident lawyer. Accidents can happen from various causes such as speeding, heavy traffic, or just plain negligent driving, and the type of collision can greatly influence the resulting injuries.
Auto Accidents: Car accidents are the most common type of accidents that require legal help. Negligence, defective automobiles, unsafe roads, and animal collisions can give rise to legal claims in car accident cases. Millions of auto accidents occur every year, making them a prevalent cause for legal representation.
Slip/Trip and Fall Accidents: Slip or trip accidents are another common type of accident that may require legal assistance. These accidents often occur due to hazardous conditions such as wet floors, uneven surfaces, or poorly maintained premises. Slip and fall accidents are particularly common among the elderly.
Medical Malpractice: Medical malpractice cases arise when a healthcare professional's negligence or misconduct causes harm to a patient. Approximately 60,000 cases of medical malpractice are reported in the United States and Puerto Rico each year.
Workplace Injuries: Workplace injuries are a significant concern, with a worker being injured every seven seconds. When an employee is injured due to unsafe working conditions or employer negligence, legal representation can help ensure fair compensation and justice.
Wrongful Death: Wrongful death cases are filed when a person dies due to someone else's negligence or misconduct. These cases aim to seek compensation for the deceased person's family and hold the responsible party accountable.
In any of these situations, it is advisable to seek the assistance of a personal injury attorney to navigate the legal system and ensure adequate compensation for the physical, emotional, and financial damages suffered.
Protect Your Legal Rights by Consulting with an Experienced Westlake Village Car Accident Lawyer Today
If you've been involved in a car accident in Westlake Village, it's crucial to protect your legal rights by consulting with an experienced car accident lawyer. One reputable law firm in the area is the Pacific Attorney Group. They specialize in personal injury cases, including car accidents. Their team of experienced lawyers will evaluate your case during a free initial consultation and determine if there is a claim. They will handle negotiations with insurance companies and seek compensation for medical bills, ongoing treatment, and emotional or psychological losses associated with the accident.
Contact Westlake Village Car Accident Lawyer at
Pacific Attorney Group

Today

If you have been injured in a car accident, then you need an experienced Westlake Village car accident lawyer who will help you navigate difficult legal and medical obstacles that you will undoubtedly encounter. Call the Pacific Attorney Group today at 1-800-358-9617 and get connected to an experienced Westlake Village car accident lawyer who will fight aggressively for you. There is never a fee unless we win your case and your initial consultation is free.