Motorcyclist Injured in Los Angeles Crash on 105 Freeway near Western Avenue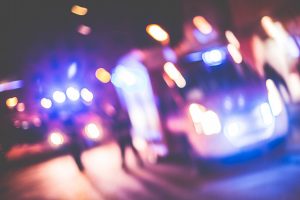 Los Angeles, California (October 14, 2021) – A motorcyclist was hospitalized after being injured in a collision in West Los Angeles on Friday morning.
According to a report by the California Highway Patrol, the accident happened in the westbound lanes of Interstate 105 Freeway near Western Avenue at about 7:47 a.m.
A motorcycle was traveling on the freeway when it collided with a car. A second vehicle was possibly involved in the collision.
The rider was injured in the accident and was transported to UCLA Harbor for treatment.
No additional information about the accident was provided.
An investigation into the accident is ongoing.
Motorcycle Accidents in California
It is almost impossible to escape injuries in motorcycle accidents. Being involved in an accident can be a traumatic experience for the victims and their families. According to a report by the National Highway Traffic Safety Administration (NHTSA), more than 2800 crashes involving motorcycles were reported in Los Angeles in 2020, resulting in the deaths of at least 117 people and injuries to 3131 others. Statistics show that the leading cause of most of these motorcycle accidents is human error. This includes dangerous acts such as;
Lane splitting – Lane splitting happens when a motorcycle drives between two lanes of stopped or slow-moving traffic. Lane splitting may lead to motorcycle accidents due to: the close proximity of the vehicles to the motorcycle, limited space for the motorcycle to manoeuvre, the presumption by other motorists that no cars or motorcycles will be passing them in slowed or stopped traffic.
Unsafe turns – Vehicles making turns usually collide with motorcycles when the bikes are: going straight through an intersection, passing the car, or attempting to pass the vehicle. When these types of accidents happen, the drivers of the involved vehicles may be held accountable for the crash. However, it is good to note that the motorcyclist may also be partly to blame if, for example, they were speeding or riding in the wrong lane.
Speeding – Riding at high speeds reduces the rider's ability to slow or stop safely in case of a hazard or slowed or stopped traffic. The rider ends up crashing into other cars or loses control of the motorcycle after applying emergency brakes.
Riders are therefore encouraged to wear helmets and safety gear all the time. Helmets save lives by reducing the severity of head injuries in the event of a collision. Should you be involved in a motorcycle accident, you are encouraged to notify the authorities as soon as possible.
Motorcycle Accident Lawyer in California
When you are involved in a traffic collision, you and your family may be forced to spend tens of thousands of dollars on medical bills, property damages, and maybe funeral services, while also enduring endless mental and emotional suffering.
Victims of traffic accidents have an enforceable right under law to full and fair compensation for the costs and losses they suffer. Whether they receive what the law provides for them or whether they receive any compensation at all depends on how well their attorneys can pursue their claims through the intricacies of the state civil legal processes.
If you have been injured in a motor vehicle accident or lost a loved one, contact Pacific Attorney Group today to talk to an experienced car accident attorney. Click to call : 866-803-6502