West Hollywood Personal Injury Lawyers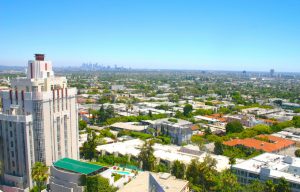 West Hollywood or WeHo is a city in west LA with a population of approximately 35,000 people. West Hollywood was incorporated as a California city in 1984 and is likely best known for the Sunset Strip. Our west hollywood personal injury attorneys are here to help you in need.
The Sunset Strip is a mile and a half long stretch of businesses that goes from West Hollywood to Hollywood. There are clubs, boutiques and restaurants all along the strip and of course, it's famous for its extravagant advertising.
As you can see, there is a blooming population in West Hollywood. This makes for a city rife with accidents and injuries. If you've been injured as a resident of West Hollywood, you may be eligible for some compensation for your injuries. Serious personal injuries can often cost individuals thousands of dollars in personal and medical expenses and may even cost you your job or lose you weeks of wages. An attorney who specializes in personal injury cases in West Hollywood will be able to help.
Providing Expertise in Personal Injury Law
At Pacific Attorney Group, we specialize in expert personal injury law. Accidents happen all the time, but serious personal injuries are not necessarily your fault. Don't let a personal injury in West Hollywood hurt your finances and your future.
In addition to the accident situations above, let us help you if there has been a wrongful death in your family. Personal injury accidents and wrongful deaths are often not your fault, yet you are asked to pay the price for them and put your futures in danger. We want to offer you the help you deserve. Let us take a look at your case.
Committed to Helping Accident Victims in West Hollywood
At Pacific Attorney Group, we're committed to offering you the best possible service. With years of experience and thousands of dollars saved for West Hollywood residents, we know we can offer you the compensation you deserve for your personal injury case.
Contact our West Hollywood Personal Injury Attorneys Today!
To contact us directly, please call Pacific Attorney Group 1-800-358-9617. We are available 24 hours a day and 7 days a week to help you with your personal injury case. And remember that acting fast is key, so don't wait to call.
Do I Have A Case?
the initial consultation is free
Call or email us to schedule a free consultation. You can reach us 24 hours a day, 7 days a week. Our attorneys will travel to wherever is most convenient for you to meet and speak about your case.
.