16-Year-Old Boy Hospitalized after Victorville Collision at Bear Valley Road and Eleventh Avenue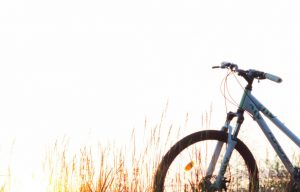 Victorville, California (May 23, 2020) – Authorities are investigating a Friday evening bicycle accident that left a 16-year-old boy injured in Victorville.
The crash happened at about 6:54 p.m., on May 22, at the intersection of Bear Valley Road and Eleventh Avenue.
As per the police report, the 16-year-old teen was struck by a Toyota minivan while he was riding his black bicycle through the intersection. The factors that contributed to the accident are yet to be established.
Teen Airlifted after Traffic Crash in Victorville at Bear Valley Road
Following the accident, the teen was airlifted to Loma Linda University Medical Center with unknown injuries.
The involved driver remained at the scene and cooperated with the police.
The crash remains under investigation.
A bicycle crash may cause catastrophic and potentially fatal injuries. Of all auto accidents, those involving a bicyclist are often the most serious – most frequently to the rider of the bicycle rather than the driver or occupants of the motor vehicle involved.
When auto accidents occur, the responsible party will be required by law to compensate the victims for medical expenses, lost earnings, and future loss of earnings or medical care. In serious accidents, the responsible driver may be held accountable for paying non-economic damages, including emotional trauma, pain, and suffering.
Mark Shayani, the Managing Attorney at Pacific Attorney Group, says determining where liability lies is not direct and straightforward due to varying factors being involved and the fact that most people will want to avoid responsibility even when they were at fault. Additionally, the insurance companies that cover the car that will be found at fault will want to reduce the amounts to be offered as compensation to the lowest levels possible.
"It is of the utmost importance that you do not give any statements or admit fault if approached by the other driver's insurance company. Anything you say could be used against you at a later date when the liability of the collision is determined." Shayani said.
Mr. Shayani advises victims of auto accidents or their family members to seek legal help from a seasoned attorney who can conduct an independent investigation and fight for their rights.
Contact Pacific Attorney Group at Click to call : 866-803-6502 and talk to an auto accident attorney for advice.