2 Injured in Victorville Crash on Encina Street near La Paz Drive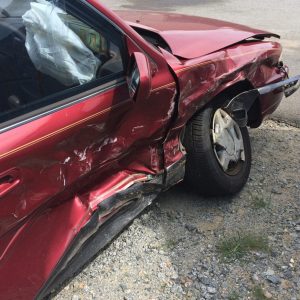 Victorville, California (July 14, 2019) – Two people were injured Friday night in an alleged DUI accident in Victorville, according to a local news source.
The crash, which was reported at about 8:48 p.m. Friday, July 12, happened in the 16200 block of Encina Street near La Paz Drive.
According to authorities, a 2013 Honda Accord was traveling on Encina Street when for an unknown reason, it struck a silver 2013 Toyota Corolla that was parked along the west side of the roadway.
The force of the impact caused the Honda to flip onto its roof.
Firefighters along with the paramedics responded to the scene and rendered aid to the two people.
Major-Injury Car Accident in Victorville, July 12
The male driver of the Honda was transported by ground ambulance to a local hospital with non-life-threatening injuries.
A male passenger of the Honda suffered critical injuries and was airlifted to Loma Linda University Medical Center. The names and condition of the patients at this time were not immediately disclosed.
Witnesses told the authorities that a liquor bottle was seen near the Accord and they smelled a strong smell of alcohol coming from the men involved.
The crash remains under investigation.
Pacific Attorney Group wishes those injured a quick recovery.
Every year, several traffic accidents are reported in California. Unfortunately, these accidents result in many fatalities and even more injuries. The causes of many of these traffic accidents include distracted driving, speeding, drunk driving, reckless driving, bad weather, wrong-way driving and failure to observe traffic laws. Negligence on the part of motorists is the leading cause of these accidents.
From the report above, the circumstances surrounding the traffic collision remain unclear. However, the authorities will gather information, including witness statements to determine the cause of the accident.
If you or your loved one has been injured in a traffic crash because of a third party's negligence, then the responsible party should be held accountable. At Pacific Attorney Group, we specialize in personal injury and wrongful death lawsuits. We assist victims of traffic accidents and their families to seek justice. Our personal injury attorneys will leave no stone unturned in the pursuit of justice. We also work hard to ensure you obtain fair compensation for your losses, injuries, and suffering.
If you are the victim or a family member and would like a free copy of the police report, contact Pacific Attorney Group.  Please Click to call : 1-800-358-9617
Dangers of Driving While Drunk
Drugs and alcohol contribute to many accidents on US roadways each year. According to the Centers for Disease Control, more than one million motor vehicle operators were taken into custody for driving under the influence of alcohol or drugs. The statistics show that drugs play a role in approximately 16%  of motor vehicle accidents while the proportion of fatal crashes involving alcohol is above 25%. Every day, about 29 people die in the US in vehicle accidents involving intoxicated drivers.
It is almost evident that driving while intoxicated is irresponsible and could be deadly both to the involved drivers and other road-users. Intoxicated drivers tend to be overconfident and usually make impaired judgments. A drunk driver who causes harm to others will no doubt be faced with stiff penalties.