30-Year-Old Victor Hugo Garay Jr. Killed in Bakersfield Truck Crash on Highway 99 in Bakersfield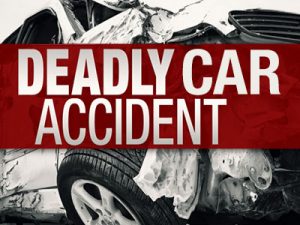 Bakersfield, California (May 17, 2019) – 30-year-old Victor Hugo Garay Jr. has been identified as a man who was killed in DUI truck accident in Bakersfield Thursday night, according to the Kern County Sheriff's Office.
The accident, which happened at approximately 6:32 a.m. May 16, occurred at 64231 Dillon Road, between Keith and Louise streets.
The initial reports showed that Garay was a passenger in a Honda whose driver was allegedly driving while intoxicated. The accident happened when the motorist lost control of the car and slammed into the vehicle on the southbound side of Highway 99, just south of the California Avenue off-ramp. A FedEx truck came upon the collision and overturned onto its side. It was not clear whether or not the Truck crashed with the Honda, but video clips were indicating it next to the mangled car shoulder.
The crash resulted in death to Garay who was riding in the Honda. It was not clear whether or not the driver was injured following the wreck. It was confirmed that the truck driver was not hurt in the wreck.
The California Highway Patrol arrested and charged the Honda driver for DUI.
Meanwhile, the crash remains under an active investigation.
We pass our most heartfelt condolences to the family and friends of Victor Hugo Garay Jr. A sudden loss of a loved one is a disheartening event and a great set back.
Traffic collisions are triggered by many factors including distracted driving, drunk driving, speeding, failure to observe traffic signs, bad weather, and ignorance of traffic laws.
One or several of these factors may have contributed to this collision. It is, therefore, necessary for the victim's family to seek the services of a wrongful death attorney for the best legal representation.
At Pacific Attorney Group, we have dedicated litigators who work tirelessly to ensure that all facts in every case are unveiled to reach a fair decision.
Choose Pacific Attorney Group, a law firm that will put your interests first and represent you professionally.
Contact our friendly staff at 1-800-358-9617 for a free consultation and a request for a police report on the incident.