Danielle Bologna Among 3 Killed in Copperopolis Accident on Highway 4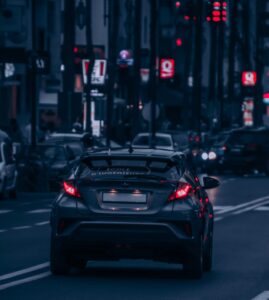 Copperopolis, California (August 15, 2023) – Danielle Bologna, 62, of San Francisco, was among three people killed in a fatal crash that took place near Copperopolis on Friday night, according to a report by the Calaveras County Coroner's Office.
The wreck happened on Highway 4, west of Vista Point, at around 7 p.m. on August 11.
The California Highway Patrol said Jose Luis Garcia Jr., 25, of San Mateo, was driving a 2020 Honda east on Highway 4 at a high rate of speed when he swerved into the westbound side and crashed head-on with a 2020 Lexus.
Garcia and his passengers, identified as Danielle Bologna and her daughter Francesca Bologna, 25, were all killed in the incident.
The six occupants of the Lexus were taken to Doctors Medical Center and Memorial Medical Center in Modesto with moderate to major injuries.
The CHP is investigating the wreck.
Talk to a Wrongful Death Attorney
A fatal car accident is an accident in which one or more individuals involved in a car crash are killed as a result of the accident. A fatal collision is a devastating and life-altering experience that robs families and the society at large of their loved ones and productive members.
Deadly collisions can be caused by a variety of factors, such as, reckless driving, distracted driving, driver error, vehicle malfunctions, road conditions, weather, or other external factors. All road users should take steps to prevent fatal car accidents by practicing safe driving habits, following traffic laws and regulations, maintaining vehicles in good condition, and staying focused and alert while on the road. If you or someone you love has been involved in a fatal car accident, talk to an experienced car accident lawyer to help you understand your legal options and protect your rights. Click to call : 866-803-6502.