Tina Vital Killed in Woodland Crash on Court and College Streets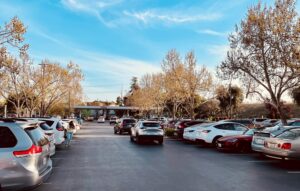 Woodland, California (April 10, 2023) – Tina Vital, 43, was killed in a Woodland collision on Saturday afternoon, according to a local news source.
The wreck took place at around 4:30 p.m. April 9, at Court and College streets.
According to police, authorities spotted a vehicle being driven erratically north on College Street and tried to stop the driver.
The suspect failed to stop and was pursued by the police.
Shortly after, the suspect's vehicle collided with two other vehicles at Court and College streets.
The crash caused two of the vehicles to burst into flames.
Vital was in one of the vehicles struck by the suspect and died at the scene of the accident. 
At least ten other parties were transported to hospitals for treatment of their injuries. Three of them were minors.
According to police, the suspect was identified as a 13-year-old boy.
The deadly incident is under investigation.