1 of 2 Injured in Los Banos Car Crash Identified as Tiem Phu on Highway 152 near Highway 33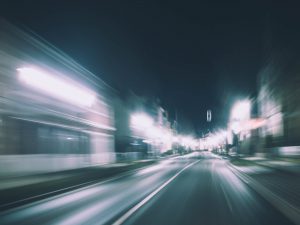 Los Banos, California (January 16, 2020) – 59-year-old Tiem Lam Phu of Los Angeles has been identified as one of the two parties injured in the Tuesday evening multi-car crash that claimed a man's life in Los Banos, according to authorities.
The deadly crash happened on Highway 152, just west of Highway 33, on January 14, a while after 4:00 p.m.
As per the CHP officials, a 40-year-old man was heading westbound on Highway 152 in a 2006 Volkswagen on the number one lane at an unknown speed when he allowed his car to cross over the median. The Volkswagen then spun over and entered eastbound lanes of Highway 152 and was hit by a 2009 Freightliner big rig.
Tiem Phu, the semi-truck driver, was hauling a trailer in the number two lane at the time.
As a result of the impact, the 40-year-old man was ejected. The big rig continued driving south off the roadway and it slammed into an exit sign and a barbed-wire fence.
The Volkswagen spun into the median before bursting into flames. The Volkwagen's front axle was detached and thrown into the westbound lanes of Highway 152 and was struck by a 2015 Nissan driven by Felipe De La Cruz, 29, of Santa Clara.
Tiem Phu Seriously Hurt in Los Banos Multi-Car Crash
The Volkswagen driver was pronounced dead at the scene. The deceased's name was not immediately released awaiting notification of next of kin.
Tiem Phu sustained severe injuries and was taken to Modesto Memorial Medical Center while Cruz was transported to Los Banos Memorial Hospital for treatment of minor injuries.
An investigation is ongoing.
What Causes Truck Crashes
Road truck operators are obliged by law to maintain a safe distance with the car ahead of them. Most of the traffic collisions happen when motorists make unsafe left turns. The California Vehicle Code 21801  requires motorists turning left or making a complete U-turn upon a highway or turning left into a private or public property or an alley should yield the right-of-way to all cars oncoming from the opposite way that are close enough to cause risk at any time during the turning movement.
Where to Get Help after Traffic Crash
It is unfortunate that thousands of people are hurt in traffic collision across California every year. The negligent motorists cause most of these accidents. Over speeding, driving under the influence, driving while using a cell phone, driving while tired; and violating traffic laws are avoidable factors.
According to P. Mark Shayani, an experienced personal injury attorney and managing attorney at Pacific Attorney Group, it is important to conduct a separate and independent investigation to determine the cause of the crash. Mark said that an attorney is needed to look for witnesses, conduct background checks and review applicable insurance coverage.
Awaiting the results of the investigation, the family of Tiem Phu may be entitled to a personal injury claim.
We help victims or the families of persons injured in truck accidents as they file a personal injury lawsuit. Call us to receive a free consultation.
If you are the victim or a family member and would like a free copy of the police report, please contact Pacific Attorney Group. Click to call: 866-803-6502.