Thomas Artman Killed in Carlsbad Crash on Faraday Avenue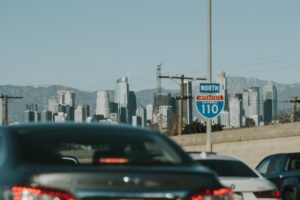 Carlsbad, California (April 13, 2023) – Thomas Artman, 27, of Oceanside, has been identified as the man who was killed in a multi-vehicle crash on Thursday morning in Carlsbad, according to the San Diego County Medical Examiner's Office.
The collision took place at 2700 Faraday Avenue at about 6:45 a.m. March 30.
A Mazda MX-5 was reportedly traveling at a high rate of speed east on Faraday Avenue when it went out of control on a rain-slick section of the road and collided with an oncoming Honda Accord and a Toyota Corolla.
The Mazda then burst into flames.
Artman, who was driving the Mazda, was pronounced dead at the scene.
The other motorists were transported to hospitals with unspecified injuries.
The wreck is under investigation.