Woman Killed in Cajon Pass Crash on Cajon Boulevard near Keenbrook Road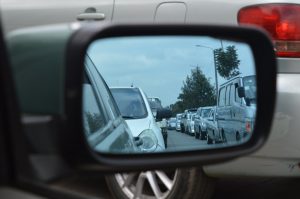 Cajon Pass, California (December 2, 2021) – Authorities are investigating a Monday afternoon traffic accident that killed a woman in Cajon Pass.
The deadly head-on crash occurred at about 2:50 p.m., on November 29, on Cajon Boulevard, just south of Keenbrook Road.
According to the California Highway Patrol, a blue Chrysler 200 was headed northbound when it crossed over the double yellow lines and into oncoming traffic to pass a slower-moving vehicle.
Unfortunately, the Chrysler reportedly crashed into an oncoming Ford Escape that was traveling southbound on Cajon Boulevard.
As a result of the crash impact, the Ford's female driver was trapped in the vehicle and was extricated by the first responders, the officials said.
Woman Killed in Crash on Cajon Boulevard
Sadly, the woman was transported to a hospital, where she was pronounced dead.
An investigation into the accident is underway. Anyone with information regarding the collision is asked to call 909-383-4247.
Laws about car accidents have become more complex and technical in the past few years. Statutes keep changing every year, and our experienced California car accident attorneys have to educate clients and professional organizations on the changes to the laws. 
An injured car accident attorney should be aware of these changes to help their clients seek compensation after being injured in an auto accident. After an auto accident, call our firm and speak to any of our seasoned attorneys. Our staff will inform you of any law updates, medical issues, compliance with statutes, and many other issues about your case. 
We also handle car accident compensation claims quickly and efficiently, always keeping the best interests of our clients in mind. Call our firm today at Click to call : 866-803-6502 and experience the best representation.