Woman Dies in Muscoy Pedestrian Accident on Cajon Boulevard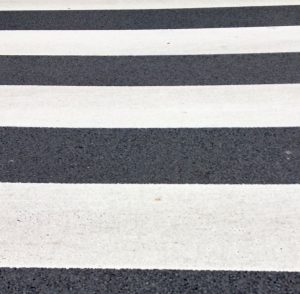 Muscoy, California (March 16, 2019) – A pedestrian was struck and killed by a vehicle in Muscoy Thursday evening, according to the California Highway Patrol.
The collision was reported at around 7:44 p.m. March 14, along Cajon Boulevard.
The collision, which happened at the intersection of Ogden Street and Kern Street, occurred when a vehicle allegedly traveling at a very high rate of speed struck a female pedestrian.
Woman Dies in Muscoy Pedestrian Crash
The victim was confirmed dead at the scene by the paramedics along with fire department officials. The identity of the deceased was not disclosed.
The reports did not indicate whether the driver of the involved vehicle stopped after the accident and cooperated with the officials.
The crash resulted in closure of southbound lanes of Cajon Boulevard for an unspecified period of time.
The deadly collision is under an active investigation.
Our sincere sympathies go to the family and friends of the person killed in the crash. We wish them courage during these trying moments of losing their loved one.
Pedestrian laws require drivers to control their speeds and stop to allow pedestrians cross the roads whether in marked or unmarked crossing areas. The authorities are still investigating to find out if the victim was in a safe zone along the road when the accident occurred.
Upon conclusion of the examination of the crash scene photos, vehicle condition, and other factors including recklessness, intoxication and distracted driving, the victim's family or loved ones may have a right to file a case and get compensation for their loss.
If you have lost someone you love in a fatal car accident, we highly recommend that you seek legal guidance and fight for justice. At Pacific Attorney Group, we go to a great length to ensure that an insurance company follows the law and offers a full compensation for your loss. Call our firm today, and we will help you get justice for your loved one.
If you are a family member of the person killed and would like to get a free copy of the accident report, please contact Pacific Attorney Group at 1-800-358-9617.