Several Injured in Browns Valley Two-Car Accident on Marysville Road near Highway 20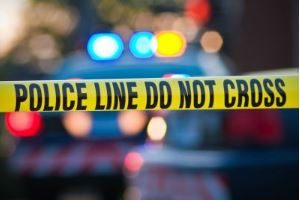 Browns Valley, California (September 3, 2017) – Multiple people were injured Saturday night following a two-vehicle crash in Browns Valley, according to a California Highway Patrol report.
The incident took place at about 10:24 a.m. on Saturday, September 2, on Marysville, just north of Highway 20.
The California Highway Patrol said an Orange County Fire truck, described as a red Ford F-250, collided with another vehicle.
The Yuba Sheriff's County Sheriff's deputies responded to the scene and found the red pickup truck on its side.
The deputies reported that multiple people were injured but could not ascertain the extent of the injuries sustained in the crash.
Responding paramedics confirmed that major injuries were sustained in the crash.
According to the report, the roadway was blocked at the intersections of Marysville Road and Highway 20 and Marysville and Fruitland Road.
The red truck was towed by Betos Towing to Loma Rica Fire Station.
No further information regarding the crash was provided.
The cause of the crash is under investigation.
Legal matters can be very tricky to deal with, and you need lawyers who you can rely upon for representation. At Pacific Attorney Group, we advocate for our clients and ensure that they get fair compensation for their loss in accordance with the law. Our qualified team of litigators have years of experience and are ready to take on any insurance company to get better compensation for your loss. Call Pacific Attorney Group today to speak to a Yuba County personal injury lawyer.