Major Injuries Sustained 15 Freeway Motorcycle Accident in San Diego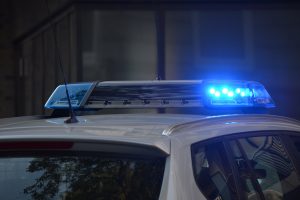 San Diego, California (February 15, 2020) – A motorcycle and a car collided Friday afternoon in San Diego, resulting in major injuries, the California Highway Patrol reported.
According to the CHP report, a silver 2017 Yamaha YZF-R6 collided with a possible small Honda Coupe at about 3:26 p.m. on southbound 15 Freeway near Scripps Poway Parkway and Mercy Road.
First responders found the motorcycle down in the HOV lane.
The crash resulted in major injuries to an unknown number of parties. An ambulance was sent to the scene to transport the victims to the hospital.
CHP shut down some lanes of the freeway as investigators worked the scene.
An investigation into the crash is ongoing.
If you or your loved one has been involved in a motorcycle accident, you will need to file a claim with your insurance provider. Dealing with the insurance company – yours or the other person's – can be a difficult and stressful process. This is particularly true when the insurer tries to unfairly delay or deny your claim or offers a low settlement that does not actually cover all of the harm that you and your bike experienced. If you do not handle your claim properly, you or your loved could end up being blamed for an accident that you did not cause (and thus experience an increase in your insurance rates) or may experience lasting financial difficulties because all of your expenses and losses were not covered.
Contact Pacific Attorney Group at Click to call : 866-803-6502 and talk to a motorcycle accident attorney for advice. Handling motorcycle accident insurance claims is an important focus for our firm. We provide aggressive representation and knowledgeable insight to help you approach your claim in the best manner possible.