1 Injured in San Diego Car Accident on 5 Freeway near 8 Freeway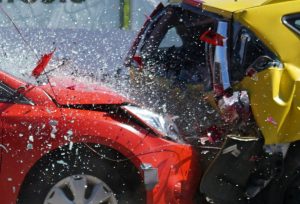 San Diego, California (March 23, 2019) – At least one person was injured in a car accident that happened in San Diego on Friday night.
The collision was reported at about 4:40 p.m. on the northbound lanes of Interstate 5 Freeway near Interstate 8 Freeway.
According to the California Highway Patrol, a gray Dodge Ram and a second vehicle were involved in the collision. However, the manner in which the collision occurred was not immediately established.
San Diego Car Crash on 5 Freeway
A female occupant of one of the cars was injured in the collision. The severity of the injuries sustained by the victim was not immediately disclosed.
No other information was provided.
An investigation to determine the cause of the accident is underway.
Every year, several traffic accidents are reported in California. Unfortunately, these accidents result in many fatalities and even more injuries. The causes of many of these traffic accidents include distracted driving, speeding, drunk driving, reckless driving, bad weather, wrong-way driving and failure to observe traffic laws. It is evident that negligence on the part of motorists is the leading cause of these accidents.
From the report above, the circumstances surrounding the traffic collision remain unclear. However, the authorities will gather information including witness statements to determine the cause of the accident.
If you or your loved one is hurt in a traffic accident, it is important to get in touch with a litigator immediately for guidance. At Pacific Attorney Group, we specialize in personal injury and wrongful death lawsuits. We assist victims of traffic accidents and their families to seek justice. Our attorneys will leave no stone unturned in the pursuit of justice. We also work hard to ensure you obtain fair compensation for your losses, injuries, and suffering.
If you would like a free accident report, contact us today at 1-800-358-9617
What to Do Immediately after a Car Accident.
Car accidents happen very fast leaving the motorist without much time to make decisions. However, actions a motorist takes after the collision are important in ensuring the safety of their passengers and other motorists. Drivers are encouraged to take the following actions after the crash.
1.    Stay at the scene of the accident. However, the vehicle should be moved safely away from traffic to avoid more possible collisions.
2.    Check on the safety of the passengers and other drivers and promptly notify the authorities.
3.    Exchange vital information with the other drivers. If possible, exchange contacts with witnesses.
4.    Take photos of the damage to your car.
5.    Contact your insurance company immediately. You are encouraged to disclose all the vital information as truthfully as possible.
6.    Keep all the medical records and keep track of all the related expenses.