Girl Killed in Sacramento Pedestrian Accident on Business 80 at Watt Avenue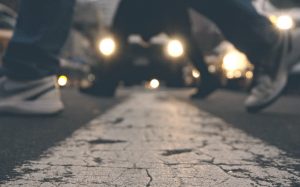 Sacramento, California (January 16, 2020) – A girl was killed in a pedestrian accident that happened in Sacramento on Wednesday night.
The accident happened at about 10 p.m. January 15, on Business 80 at Watt Avenue, according to the California Highway Patrol.
The authorities said a girl was trying to prevent another juvenile from being hit by a car when she was struck.
Girl Struck and Killed on Business 80 at Watt Avenue in Sacramento
The unidentified girl was killed in the accident.
The condition of the second juvenile was not immediately disclosed.
The driver of the involved car remained at the scene and cooperated with the authorities.
The authorities are investigating the cause of the pedestrian accident.
We at Pacific Attorney Group offer our sincerest condolences to the family and friends of the girl.
Many pedestrians are hurt and several others killed in accidents in California every year. The causes of many of these pedestrian accidents include distracted driving, speeding, drunk driving, reckless driving, bad weather, wrong-way driving and failure to observe traffic laws. It is evident that negligence on the part of motorists is the leading cause of these accidents.
Motorists are also required by law to slow down as they approach crosswalks, whether marked or unmarked. They are also expected to yield the right-of-way to pedestrians at controlled intersections. In the event of a pedestrian accident, the authorities will carry out an investigation to establish if the driver may have violated these traffic rules. The authorities may conduct a sobriety test on the driver to establish if the motorist had been driving under the influence of drugs or alcohol
The report above does not give a clear picture of how the accident occurred. Pacific Attorney Group's managing attorney P. Mark Shayani believes that separate and independent investigation into the crash is equally important. "A car accident attorney will investigate, research, and review every case thoroughly and explain to clients their rights and answer all their questions fully," Mr. Shayani said.
If an investigation proves that negligence on the part of the motorist was a factor in the accident, the girl's family are advised to file a case in court. The Pacific Attorney Group has a team of experienced pedestrian accident lawyers who will help the clients in the pursuit of justice. Call us today. Click to call : 866-803-6502