Rogelio Gallegos ID'd as Person Killed in Irwindale Accident on 605 Freeway near Lower Azusa Road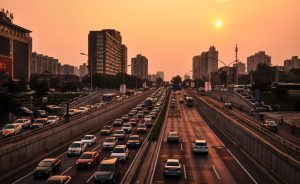 Irwindale, CA: (February 13, 2019) – The coroner's office has released the identity of the man killed in a multi-vehicle accident on Tuesday evening in Irwindale, as per a police report.
Rogelio Gallegos, 43, died in the fatal incident that took place around 5:00 p.m. February 12, on northbound 605 Freeway at Lower Azusa Road.
The CHP said the accident involved a FedEx box truck and other vehicles.
Gallegos died at the scene of the crash.
No further details were immediately released.
The cause of the accident remains under investigation.
Our sincere sympathies go to the family and friends of the person killed in the crash. We wish them courage during these trying moments of losing their loved one.
If you have lost someone you love in a fatal car accident, we highly recommend that you seek legal guidance and fight for justice. At Pacific Attorney Group, we go to a great length to ensure that an insurance company follows the law and offers a full compensation for your loss. Call our firm today, and we will help you get justice for your loved one.
If you are a family member of the person killed and would like to get a free copy of the accident report, please contact Pacific Attorney Group at 1-800-358-9617.