Richard Cramer ID'd as Motorcyclist Killed in Carpinteria Crash on Highway 150 near Via Real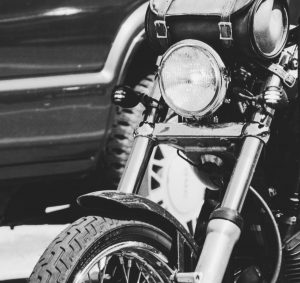 Carpinteria, California (March 15, 2019) –  The motorcyclist who was killed early Friday morning in a traffic accident at an intersection in Carpinteria has been identified as Richard Cramer, of Ojai, according to the Santa Barbara County Sheriff.
The deadly wreck took place at around 6:00 a.m. on Highway 150 near Via Real.
Authorities said a Ford F150  driven by a 47-year-old Oxnard man, was trying to turn from Highway 150 onto Via Real when for an unknown reason it collided with the motorcycle that was traveling on Highway 150.
Motorcyclist Dies in Carpinteria Crash
Cramer was declared dead at the scene. The driver of the Ford was not hurt in the crash.
It was undetermined if drugs or alcohol were factors in the accident. Authorities are still investigating the cause of the collision.
Anyone with information regarding this case is urged to contact Deputy John DeLeon at (805) 961-7519 or by email at [email protected] Anonymous tips can be made by calling (805) 681-4171 or  online here.
We extend our deepest condolences to the family and friends of Richard Cramer. Our thoughts and prayers are with them during this difficult period.
Every year, several traffic accidents are reported in California. Unfortunately, accidents result in many fatalities and even more injuries. The causes of these traffic accidents range from distracted driving, speeding, drunk driving, reckless driving, bad weather, wrong-way driving and failure to observe traffic laws. It is evident that negligence on the part of motorists is the leading cause of these accidents.
If you have lost someone you love in a fatal car accident, we highly recommend that you seek legal guidance and fight for justice. At Pacific Attorney Group, we go to a great length to ensure that an insurance company follows the law and offers full compensation for your loss. Call our firm today, and we will help you get justice for your loved one.
If you are a family member of the person killed and would like a free copy of the police report, please contact Pacific Attorney Group at 1-800-358-9617.