At Least 1 Injured in Redwood City Accident at Highway 35 and Page Mill Road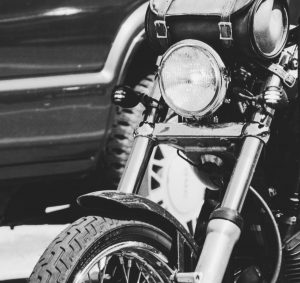 Redwood City, California (April 15, 2019) – At least one person was injured after a motorcycle accident Sunday evening in Redwood City, according to the California Highway Patrol.
The crash happened at around 5:46 p.m. Sunday, April 14, at Highway 35 and Page Mill Road.
As per the CHP officials, a motorcycle and a vehicle collided for reasons still under investigation.
Motorcycle Accident in Redwood City, April 14
An ambulance was sent to the scene to attend to at least one person who complained of pain as a result of the collision. The name of the victim and their current condition was not immediately known.
Tow trucks were requested to remove the vehicles from the crash site.
Authorities blocked the northbound lanes following the crash.
The roadway was opened as of 6:33 p.m.
No additional details concerning this incident were provided.
An investigation is ongoing.
Motorcycles can be Particularly Dangerous Vehicles
Motorcycle versus car accidents can cause minor injuries, severe injuries or even death. Motorcyclists have less protection and thus motorists should be more cautious. Liability for motorbike accidents is based on negligence and the riders are also to blame at times. Distracted driving, speeding, drunk driving, reckless driving, bad weather, wrong-way driving and failure to observe traffic laws are some of the causes of these traffic collisions.
While it is unclear in this incident which party is at fault, investigators will collect more details including witness statements to determine the factors that led to the incident.
Whenever you are involved in a motorcycle collision, contact Pacific Attorney Group for assistance. Our lawyers will ensure that the responsible party is accountable for their actions. Call us at 1-800-358-9617 to receive a free consultation.
If you are the victim or a family member and would like a free copy of the police report, please contact Pacific Attorney Group.