1 Injured in Redwood City Car Crash on Highway 101 near Moffett Boulevard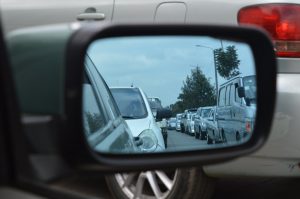 Redwood City, California (January 24, 2019) – The authorities responded to an injury traffic collision that happened in Redwood City on Wednesday afternoon, January 23.
The accident happened shortly before 3 p.m. on the southbound lanes of Highway 101 near Moffett Boulevard.
A white Toyota RAV4 and a gray sedan are reported to have been involved in the crash. However, the manner in which the crash occurred was not immediately established.
According to the California Highway Patrol, one person was transported to the hospital after being injured in the collision.
No other information was provided.
An investigation is underway.
If you have been involved in a traffic accident and got injured, it is important to get in touch with a litigator immediately for guidance. Insurance companies may want you to settle for much less than what you are owed and is highly recommended that you speak to a lawyer who will go to great length to ensure that justice is served and you are compensated in full. At Pacific Attorney Group, our attorneys are highly skilled and have years of experience in dealing with such cases as personal injury, auto accidents, and wrongful death. Call us today for a free consultation.
If you are the victim or a family member and would like a free copy of the police report, please contact Pacific Attorney Group at 1-800-358-9617