1 Killed in Deadly Victorville Crash on D Street near Sherman Way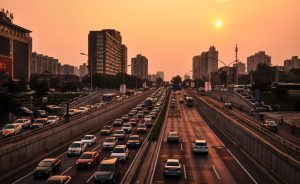 Victorville, California (December 4, 2019) – One person was killed in a head-on collision on Tuesday night in Victorville, according to the authorities.
The crash was reported at about 10:42 p.m. December 3, on D Street near Sherman Way.
According to the report, a white Chevy Colorado was involved in a head-on collision with a 2006 Dodge Grand Caravan in the westbound lanes of D Street.
1 Killed in Victorville Head-On Crash on D Street
One person was pronounced deceased at the scene. Emergency crews were performing CPR on a second victim at the scene. There was no update on the condition of that patient.
The area of D Street was closed for several hours as officials examined the scene.
The cause of the crash is under investigation.
Every year, several traffic accidents are reported in California. Unfortunately, accidents result in many fatalities and even more injuries. The causes of these traffic accidents range from distracted driving, speeding, drunk driving, reckless driving, bad weather, wrong-way driving and failure to observe traffic laws. It is evident that negligence on the part of motorists is the leading cause of these accidents.
Our sincere sympathies go to the family and friends of the person killed in the crash. We wish them courage during these trying moments of losing their loved one.
If you have lost someone you love in a fatal car accident, we highly recommend that you seek legal guidance and fight for justice. At Pacific Attorney Group, we go to a great length to ensure that an insurance company follows the law and offers a full compensation for your loss. Call our firm today, and we will help you get justice for your loved one.
If you are a family member of the person killed and would like to get a free copy of the accident report, please contact Pacific Attorney Group at Click to call : 866-803-6502.
What to Do Immediately after a Car Accident
Car accidents happen very fast, leaving the motorist without much time to make decisions. However, the actions a motorist takes after the collision are important in ensuring the safety of their passengers and other motorists. Drivers are encouraged to take the following actions after the crash.
Stay at the scene of the accident. However, the vehicle should be moved safely away from traffic to avoid possible collisions.
Check on the safety of the passengers and other drivers and promptly notify the authorities.
Exchange vital information with the other drivers. If possible, exchange contacts with witnesses.
Take photos of the damage to your car.
Contact your insurance company immediately. You are encouraged to disclose all the vital information as truthfully as possible.
Keep all the medical records and keep track of all the related expenses.