August 26, 2021
Rider Sustains Major Injuries in Sacramento Motorcycle Crash at Howe Avenue and Marconi Avenue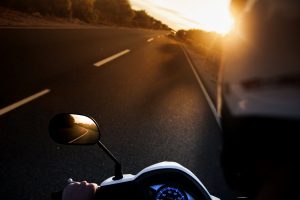 Sacramento, California (August 26, 2021) – A motorcyclist suffered serious injuries in a Thursday morning traffic collision that happened at an intersection in Sacramento.
The California Highway Patrol said the incident occurred at about 11:44 a.m. at Howe Avenue and Marconi Avenue.
The motorcyclist collided with a black Lexus sedan for unknown reasons.
The motorcycle was down, blocking the roadway after the crash, and the rider was moved to the Circle Seven convenience store plot.
An ambulance was dispatched to the scene to offer medical aid and transport the rider to the hospital. The condition of the victim was not mentioned.
CHP is investigating the accident.