Gabriel Stauring Accident at Sepulveda Boulevard and Marine Avenue in Manhattan Beach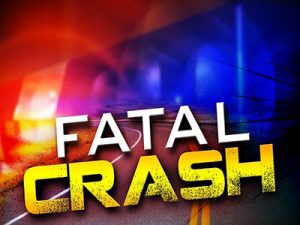 Manhattan Beach, California (November 25, 2021) – 55-year-old Gabriel Stauring has been identified as one of the three people killed in a four-vehicle collision that occurred at an intersection in Manhattan Beach.
The Redondo Beach resident and several others were involved in the wreck at around 9:46 p.m. at Sepulveda Boulevard and Marine Avenue.
The crash also left two other people dead and three hospitalized.
Authorities earlier identified the other two deceased persons as Katie-Jay Scott, 40, of Redondo Beach, who was in the same car with Stauring, and Christian Mendoza, 48, of Redondo Beach, who was in a different vehicle.
All three parties were pronounced dead at the scene.
Authorities added that a juvenile was hospitalized in critical condition and two adults with serious condition.
According to the Manhattan Beach Police Department, the cause of the accident is yet to be determined, but investigators believe speed may have been a contributing factor.
Fatal Auto Accidents in California
Auto accidents happen every day in roadways in California, some of them resulting in significant injuries that ultimately cause death.
It is unfortunate that many fatal car accidents in California result from the negligence of one or more drivers.
The aftermath of a fatal collision is always unbearable for the deceased's family members.
Although there is no amount of compensation that can replace a loved one, the immediate family members of the deceased can file a wrongful death claim to help settle outstanding medical bills. In addition, there is a need to seek compensation for loss of consortium, loss of a loved one's future income, emotional suffering, among other damages.
Wrongful Death Claim
A wrongful death claim can be negotiated with an insurance company or through a court of law. For a family member to establish a wrongful death claim, there must be evidence that the negligent party directly caused the injuries and death of their loved one.
At this point, it is advisable to involve a qualified wrongful death lawyer to help bring expertise to your claim.
Our team of wrongful death attorneys at our law firm could help you with your case. Contact us and speak with a professional lawyer. Click to call : 866-803-6502.