Felipe De La Cruz Injured in Los Banos Car Accident on Highway 152 near Highway 33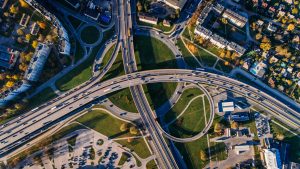 Los Banos, California (January 16, 2020) – One of the persons injured after a fatal Los Banos big rig collision has been identified as 29-year-old Felipe De La Cruz, of Santa Clara on Tuesday evening in Los Banos, according to the California Highway Patrol.
The deadly collision was reported a while after 4:00 p.m. Tuesday, January 14, on Highway 152, just west of Highway 33.
Authorities said a 40-year-old man was traveling westbound on Highway 152 in a 2006 Volkswagen on the number one lane at an unknown speed when he allowed his car to cross over the median. The Volkswagen then spun over and entered eastbound lanes of Highway 152 and it was hit by a 2009 Freightliner big rig. Tiem Lam Phu, 59, of Los Angeles, the semi-truck operator, was hauling a trailer in the number two lane.
The impact ejected the Volkswagen driver while the semi-truck continued driving south off the roadway crashing into an exit sign and a barbed-wire fence.
Felipe De La Cruz Hurt in Los Banos Crash
The Volkswagen then spun into the median before bursting into flames. The Volkwagen's front axle was detached and thrown into the westbound lanes of Highway 152 and was struck by a 2015 Nissan driven by Felipe De La Cruz.
The Volkswagen driver suffered fatal injuries and was declared dead at the crash site. The name of the driver was not immediately released awaiting notification of next of kin.
Phu was taken to Modesto Memorial Medical Center with severe injuries while Cruz was transported to Los Banos Memorial Hospital for treatment of minor injuries.
The incident remains under investigation.