April 4, 2023
Nicholas Tyree Killed in Car Accident on Highway 99 in Junction City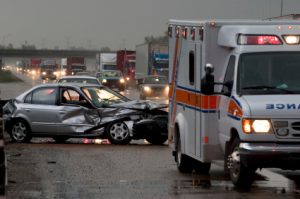 Junction City, Oregon (April 4, 2023) – Nicholas Aaron Tyree, 40, of Lebanon, has been identified as the man killed in a head-on collision on Friday morning in Junction City.
According to the Oregon State Police, the accident happened at around 8:30 a.m. on Highway 99.
Kenneth Clair Tish, 53, of Yoncalla, was driving a white pickup truck southbound on Highway 99 when he drifted across lanes and collided head-on with an SUV driven by Tyree.
Tyree was pronounced dead at the accident scene.
Tish was taken to a local hospital with unspecified injuries.
More details about the accident were not released.
An investigation into the accident is underway.