Greenville Accident on Highway 89 near Greenville Wolf Creek Road Results in Major Injuries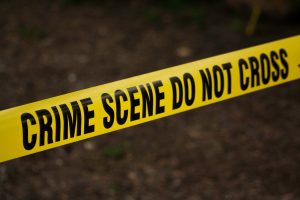 Greenville, California (December 2, 2021) – Two people were injured in a Greenville 2-vehicle accident Thursday morning, according to a report by the California Highway Patrol.
The major injury crash took place on Highway 89 near Greenville Wolf Creek Road at approximately 5:56 a.m. on December 2.
A white pickup truck reportedly crashed with a second vehicle, and one of them caught on fire under its hood.
Due to the impact, both automobiles acquired major front-end damage.
Major Injury Greenville Car Accident
Two individuals were trapped in a car and had to be rescued by firefighters before being taken to the hospital.
Officials affirmed that at least one victim sustained major injuries and was flown to the Indian Valley Hospital.
The crash resulted in the closure of both northbound and southbound lanes of Highway 89 for an unknown time.
The detectives handling the case are gathering more evidence to determine the cause of the accident.
Traffic Collisions in California
California is among the states that record the highest number of traffic collisions every year. Most of the accidents are caused by avoidable human factors, including distracted driving, speeding, traffic violation, drunk driving, following too closely, and more. Other factors such as bad weather and slick roads also cause car accidents but to a lesser degree.
While most of the auto accidents cause property damage and minor injuries only, high-impact collisions almost always result in major injury or fatality.
Collisions resulting in major injuries are life-altering, and proper legal action should be taken to alleviate the effects of such accidents.
Need for a Car Accident Lawyer
Sustaining severe injuries in a car accident is a regrettable event that needs serious legal action. Our auto accident attorney insists on the need to immediately initiate a legal process to defend your rights after being involved in a traffic collision.
The best way to start the process is by consulting with a professional car accident lawyer. An attorney will examine your car accident and advise on the options you have.
Our team of car accident attorneys is always available for consultation at any time for free. Contact us and talk to a professional lawyer. Click to call : 866-803-6502.