Woman Killed in Oceanside Bicycle Accident at Highway 76 and Benet Road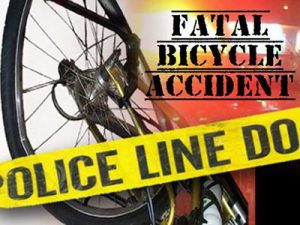 Oceanside, California (January 16, 2020) – Authorities are investigating a fatal Oceanside bicycle accident that left a woman with fatal injuries on Wednesday night.
The deadly collision occurred at West State Route 76 and Benet Road at around 7:20 p.m. Wednesday, January 15.
As per the CHP officials, a vehicle struck a woman riding a bicycle for unknown reasons.
Fatal Bicycle Crash at West State Route 76
Responding emergency crews declared the woman dead at the scene. The deceased's name was not immediately provided pending notification of family.
The involved motorist remained at the scene and cooperated with officials.
Officials did not believe alcohol or drugs to have contributed to the collision.
Authorities closed all lanes on West State Route 76 between Airport Road and Canyon Drive due to the collision.
An investigation is underway.
Bicycle Accidents
It is almost impossible to escape injuries in bicycle or motorcycle accidents. Riders are therefore encouraged to wear safety helmets all the time. Helmets save lives by reducing the severity of head injuries in the event of a collision. Should you be involved in a bicycle accident, you are encouraged to report to notify the authorities who will then issue you with a written report of the incident. You are also encouraged to take photos of any injuries you suffer and damages to your bicycle. It is also a good idea to keep copies of any medical records and any related expenses.
We at Pacific Attorney Group pass our condolences to the family and friends of the deceased. Losing a loved one is painful especially if it happens through an unexpected event like a traffic crash.
If your loved one died in an accident, you should seek legal guidance and fight for justice. At Pacific Attorney Group, we go to a great length to ensure that an insurance company follows the law and offers full compensation for your loss. Call our firm today, and we will help you get justice for your loved one.
If you are a family member of the person killed and would like to get a free copy of the accident report, please contact the Pacific Attorney Group. Click to call: 866-803-6502.