At Least 1 Killed in Lodi Crash on Highway 99 at Hogan Lane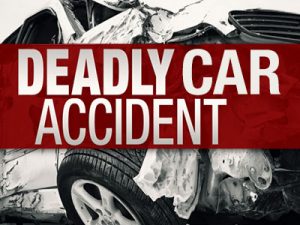 Lodi, California (April 15, 2019) – At least one person was killed after a head-on collision Sunday afternoon in the area of Lodi, according to the California Highway Patrol.
The crash happened at around 1:47 p.m. Sunday, April 14, on northbound Highway 99 at E Hogan Lane.
As per the CHP officials, a tan van and a blue sedan collided head-on for reasons still under investigation.
At Least 1 Dies in Lodi Crash at Hogan Lane
Firefighters responded to the scene to attend to the crash victims. Paramedics confirmed at least one person died as a result of the crash. The name of the victim was not immediately known.
No additional details concerning this incident were provided.
An investigation is ongoing.
Every year, several traffic accidents are reported in California. Unfortunately, accidents result in many fatalities and even more injuries. The causes of these traffic accidents range from distracted driving, speeding, drunk driving, reckless driving, bad weather, wrong-way driving and failure to observe traffic laws. It is evident that negligence on the part of motorists is the leading cause of these accidents.
Our sincere sympathies go to the family and friends of the person killed in the crash. We wish them courage during these trying moments of losing their loved one.
If you have lost someone you love in a fatal car accident, we highly recommend that you seek legal guidance and fight for justice. At Pacific Attorney Group, we go to a great length to ensure that an insurance company follows the law and offers full compensation for your loss. Call our firm today, and we will help you get justice for your loved one.
If you are a family member of the person killed and would like to get a free copy of the accident report, please contact Pacific Attorney Group at 1-800-358-9617.