August 1, 2021
52-Year-Old Las Vegas Man Killed in Glamis Accident on Highway 78 near Whitlock Road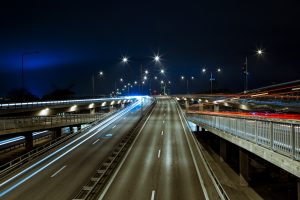 Glamis, California (August 1, 2021) – Authorities are investigating a Friday night traffic accident that killed a 52-year-old man from Las Vegas and left several other people injured in Glamis.
The accident happened at around 8:40 p.m. July 30, on Highway 78, east of Whitlock Road.
According to the California Highway Patrol, the 52-year-old Las Vegas man was driving a 2006 Mercedes sedan westbound on Highway 78 when he collided with the rear of an eastbound semi-truck. 
The sedan reportedly continued and collided head-on with an oncoming late-model Jeep driven by J. Arredondo of Blythe.
Las Vegas Man Killed in Highway 78 Crash
Sadly, the driver of the sedan was pronounced dead at the scene.
Two people in the Jeep had to be extricated by firefighters. Arredondo sustained major injuries and was flown to Desert Regional Medical Center in Palm Springs.
A 7-year-old Blythe boy in the Jeep had moderate injuries, while an 11-year-old boy, also from Blythe, suffered major injuries. They were both airlifted to Loma Linda Medical Center.
A 15-year-old girl in the Jeep had major injuries, while a 10-year-old girl sustained moderate injuries. They were both transported by ground ambulance to Pioneers Memorial Hospital in Brawley.
The crash caused a closure of Highway 78 for several hours as authorities worked at the scene.
The crash remains under investigation.