1 Dies, 1 Hurt after Fresno Car Accident at North Blackstone and East Illinois Avenues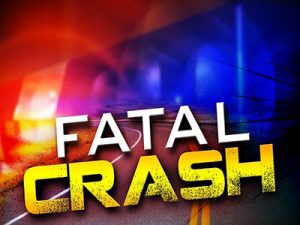 Fresno, California (February 14, 2020) – One person was killed after a deadly collision on Thursday morning in the area of Fresno, according to a local news source.
The deadly crash involving a Mercedes sedan and a pickup truck occurred at around 9:00 a.m. February 13 at North Blackstone and East Illinois Avenues .
As per the report, the sedan was traveling southbound on Blackstone and was turning left when it was struck by a pickup truck for reasons yet to be established.
Fatal Car Crash on North Blackstone Avenue in Fresno
Responding firefighters declared the Mercedes driver dead at the crash site. A passenger riding in the Mercedes suffered injuries of an unspecified degree and was hospitalized.
The names of the victims were not immediately released.
The incident remains under investigation.
"Losing a loved one in a truck accident may leave you feeling frustrated, wronged and helpless," says Peter Lazarus.
Lazarus, an experienced attorney at the Pacific Attorney Group, said "truck accidents have the potential to claim lives, and those lost are usually the occupants of smaller vehicles, pedestrians or cyclists. According to nationwide truck accident statistics from 2011, truck drivers accounted for less than 7% of fatalities."
According to Lazarus, the family of the deceased should conduct a separate and independent investigation to determine factors that led to the accident. Lazarus said it is vital that an attorney is involved to look for witnesses, conduct background checks and review applicable insurance coverage.
Awaiting the results of the investigation, the family of the deceased may be entitled to a wrongful death claim.
We help families of persons killed in truck accidents as they file a wrongful death lawsuit. Call our wrongful death attorney to receive a free consultation. Click to call: 866-803-6502.