Mario Castaneda ID'd as Man Killed in Petaluma Pedestrian Accident on South McDowell Boulevard and Baywood Drive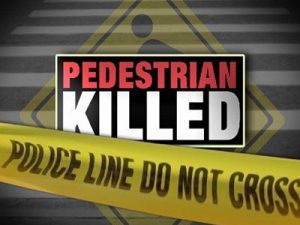 Petaluma, California (September 25, 2020) – The Sonoma County Sheriff-Coroner's Office has identified the pedestrian who was struck and killed by a suspected DUI driver Tuesday night in Petaluma as Mario Gongora Castaneda, 53, of Petaluma.
The deadly pedestrian accident happened at around 7:00 p.m. Tuesday, September 22, at the intersection of South McDowell Boulevard and Baywood Drive.
Authorities said James Watkins, 41, of Cotati, was driving southbound on McDowell Boulevard when, for unknown reasons, he allowed his 2011 white Toyota Prius to drift into the sidewalk and hit Castaneda, who was standing on the sidewalk.
Pedestrian Killed in Petaluma DUI Crash on McDowell Boulevard
An off-duty nurse and two off-duty police officers responded to the scene and provided medical aid to Castaneda until paramedics arrived.
Castaneda was then transported to Petaluma Valley Hospital, where he later succumbed to his injuries.
Authorities determined that Watkins was under the influence of drugs or alcohol at the time of the accident. He was eventually arrested and booked into Sonoma County Main Adult Detention Facility on suspicion of felony DUI and vehicular manslaughter.
The crash remains under investigation. Anyone with information about this case is urged to call the authorities at (707) 781-1208.
If you lost your loved one in this accident and would like a police report on the accident, call Pacific Attorney Group at Click to call : 866-803-6502.
Losing a loved one in a car accident is devastating. It is even worse when a third party was responsible for the collision. Car accidents can be caused by many factors, including a driver's fault, other road users' faults or failure by the local authorities or agencies to maintain good roads or put proper signage. One or several of these factors could contribute to an accident resulting in wrongful death.
The death of a loved one brings about life-long adverse effects to the close family members of the deceased. No one deserves to suffer such consequences due to the negligence actions of another party.
Although there is nothing that can replace the loss of a loved one, some actions can ease the burden that comes with the loss. The family members of a person killed in a car accident are advised to file a wrongful death claim against the party at fault to seek compensation for wrongful death.
If successful, a wrongful death claim can provide the family with funds to compensate for medical bills, funeral expenses and funds to help those who depended on the deceased to continue with their lives without many difficulties.
Talk to a wrongful death attorney at Click to call : 866-803-6502.