Child Hospitalized, 1 Killed in Discovery Bay Multi-Vehicle Accident on State Route 4 near Tracy Boulevard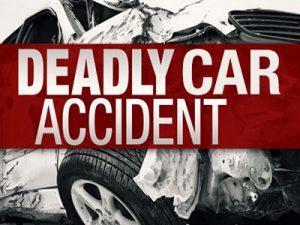 Discovery Bay, California (February 15, 2020) – According to a California Highway Patrol report, a male party was killed, and a kid sustained serious injuries following a multi-vehicle accident that happened in Discovery Bay at around 8:00 a.m. February 14.
The fatal collision was reported on Friday morning, on State Route 4 near Tracy Boulevard.
As per the CHP dispatch, the accident involved a big-rig heading eastbound on the highway, an SUV and a mini-van.
The truck reportedly crossed the double-yellow line and crashed head-on into the SUV. Due to the impact of the collision, the big-rig sideswiped the mini-van.
Fatal Discovery Bay Multi-Vehicle Crash on State Route 4 near Tracy Boulevard
The occupants of the mini-van were not hurt following the accident.
Officials declared the SUV motorist dead at the crash scene. A teenager riding in the SUV was hospitalized with major injuries sustained in the wreck.
Detectives believed the big-rig motorist was intoxicated at the time of the collision.
The CHP is still investigating the cause of the accident.
Peter Lazarus, an attorney at Pacific Attorney Group, has handled many DUI truck accident cases over the years.
Lazarus had this to say about DUI truck accidents; – "When a person makes the choice to get behind the wheel after drinking, they put the lives and safety of others at serious risk. Drinking impairs judgment and augments reaction time."
Victims of DUI truck accidents or their family members may file a lawsuit against the negligent drunk drivers that caused the accident.
Our drunk driving truck accident and injury attorneys can help you and your loved ones recover for any loss you may have incurred through a DUI crash.
Call a drunk driving accident attorney at Click to call: 866-803-6502.