Driver Seriously Injured in Antelope Truck Crash on Interstate 80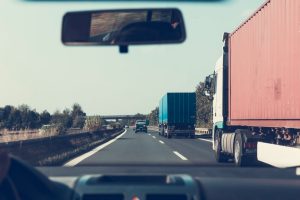 Antelope, California (March 26, 2020) – A driver was seriously hurt when their vehicle collided with  a big rig on Wednesday morning in Antelope, according to the CHP.
The incident took place at about 8:45 a.m. March 25, on Interstate 80.
According to the report, a PG&E pickup truck was traveling westbound on I-80 when it collided with a westbound big rig for unknown reasons.
One Seriously Injured in Antelope Truck Crash on I-80
The pickup truck sustained major damage.
The driver of the pickup was hospitalized with major injuries.
Authorities said alcohol and drugs were unlikely factors in the accident.
The crash is under investigation.
It is unfortunate that thousands of people are hurt in traffic collision across California every year. The negligent motorists cause most of these accidents. Over speeding, driving under the influence, driving while using a cell phone, driving while tired; and violating traffic laws are avoidable factors.
According to P. Mark Shayani, an experienced personal injury attorney and managing attorney at Pacific Attorney Group, it is important to conduct a separate and independent investigation to determine the cause of the crash. Mark said that an attorney is needed to look for witnesses, conduct background checks and review applicable insurance coverage.
Awaiting the results of the investigation, the family of the victim may be entitled to a personal injury claim.
We help victims or the families of persons injured in truck accidents as they file a personal injury lawsuit. Call us to receive a free consultation.
If you are the victim or a family member and would like a free copy of the police report, please contact Pacific Attorney Group. Click to call: 866-803-6502.