Clifford Vance Killed in Bakersfield Car Crash on Merle Haggard Drive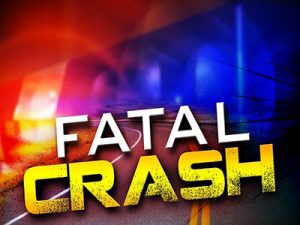 Bakersfield, California (January 16, 2020) – 60-year-old Clifford Vance of Bakersfield was killed after a car crash last week Thursday in Bakersfield, according to a local news source.
The fatal crash happened near Meadows Field Airport at around 2:45 p.m. Thursday, January 9, on Merle Haggard Drive near Airport Drive.
As per the report, Vance was riding in a Kia Soul on Merle Haggard Drive when for reasons still under investigation his Kia crashed head-on into a Jeep Wrangler.
Clifford Vance Killed in Bakersfield Crash
Responding emergency crews transported Vance to Kern Medical where he died the following day.
No other information regarding this crash was provided.
An investigation is underway.
We at Pacific Attorney Group offer our sincerest condolences to the family and friends of the deceased.
Every year, several traffic accidents are reported in California. Unfortunately, these accidents result in many fatalities and even more injuries. The causes of many of these traffic accidents include distracted driving, speeding, drunk driving, reckless driving, bad weather, wrong-way driving and failure to observe traffic laws. It is evident that negligence on the part of motorists is the leading cause of these accidents.
According to P. Mark Shayani, an experienced wrongful death attorney and managing attorney at Pacific Attorney Group, it is vital to conduct a separate and independent investigation to determined the cause of the accident. Mark said that an attorney is needed to look for witnesses, conduct background checks and review applicable insurance coverage.
Awaiting the results of the investigation, the family of Clifford Vance may be entitled to a wrongful death claim.
If you have lost a loved one in an accident and you need legal assistance, contact a wrongful death attorney at Pacific Attorney Group. We assist the families of the deceased to seek justice. Our attorneys will leave no stone unturned in the pursuit of justice.
If you would like a free copy of the police report, please contact the Pacific Attorney Group. Click to call: 866-803-6502.