2 Men Injured, Charlette Colton Arrested after Long Beach Crash on Del Amo and Long Beach Boulevards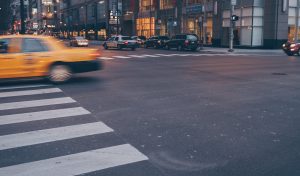 Long Beach, California (March 26, 2020) – A woman was arrested following  a hit-and-run pedestrian accident that left two men hospitalized on Tuesday afternoon in Long Beach.
According to Long Beach police, the crash occurred at around 12:40 p.m. March 24, on Del Amo and Long Beach boulevards.
According to the report, the two men were in the far right lane of Del Amo Boulevard separating a towing equipment when a minivan crashed into them. The driver of the minivan then fled the scene after the crash.
Two Pedestrians Hurt in Long Beach Crash 
The two pedestrians were rushed to a hospital and one of them was in critical condition.
Police conducted a search and arrested the hit-and-run driver a short time later. The driver, Charlette Anne Colton, 50, of Lakewood, was arrested on suspicion of DUI causing injury and hit-and-run. Her bail was set at $100,000.
The crash is under investigation.
According to Peter Lazarus, an experienced attorney at the Pacific Attorney Group, most of the pedestrian accidents are caused by distracted drivers.
"A driver who is talking to a passenger or who is texting while driving or talking on the phone may not see a pedestrian until it is too late. Additional causes may include defective auto parts, such as faulty brakes that prevent a driver from stopping at an intersection to allow a pedestrian to cross the street," says Lazarus.
As soon as you are injured in a pedestrian accident, contact our personal injury attorneys for legal help. Contact us today for a free consultation. Click to call: 866-803-6502.
If you would like a free copy of the police report, please contact the Pacific Attorney Group.