Pedestrian Hospitalized after Alpine Accident at Alpine Boulevard and Tavern Road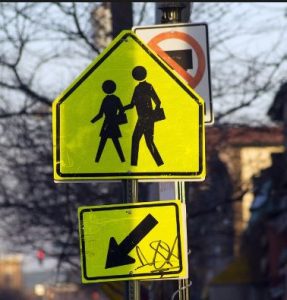 Alpine, California (March 2, 2021) – Serious injuries were sustained following an Alpine accident late Sunday afternoon, February 28.
The pedestrian accident occurred at approximately 5:30 p.m. at Alpine Boulevard and Tavern Road.
A man was reportedly hit by a black truck at the Alpine intersection near Interstate 8 under unclear circumstances.
Major Injury Alpine Pedestrian Crash
The male party sustained major injuries following the mishap. The injured party was attended to by paramedics before being rushed to Sharp Memorial Hospital for further mediation. 
Limited details about the crash were released at the time of the report.
The California Highway Patrol is still investigating the cause of the accident.
Pedestrian Accidents in California
The number of pedestrians being seriously injured or killed in California is increasing every year due to the growing numbers of people walking in the streets and the ever-increasing number of motor vehicles on the roads.
Notable Pedestrian Accident Statistics According to the California Office of Traffic Safety:
893 pedestrians were killed, and more than 14,000 were injured on California roadways in 2018.
California's pedestrian fatality is almost 25% higher than the national average.
California is among the leading states in pedestrian deaths.
At some point in the day, everyone is a pedestrian. Most pedestrian accidents can be avoided if pedestrians and drivers followed the recommended safety measures.
Safety Tips for Pedestrians
Make yourself visible to other road users by wearing bright colored clothes, reflector jackets, or using a flashlight when walking at night.
Avoid distractions such as using your phone while on the streets.
Cross streets on marked crosswalks and obey traffic lights.
Always pay attention to your surroundings.
Be predictable by observing all traffic rules and obeying signs and signals.
Safety Tips for Drivers
Look out for pedestrians, particularly in hard-to-see conditions, for example, at night and in bad weather.
Yield and be ready to stop whenever a pedestrian has the right-of-way.
Be cautious when parking or backing up – pedestrians can move across your path.
Observe all traffic rules.
Were you or your loved one involved in a pedestrian accident? Contact Pacific Attorney Group for legal advice. Click to call: 866-803-6502.