Man, 2 Women Hurt in Mendota Crash at Manning and Washoe Avenues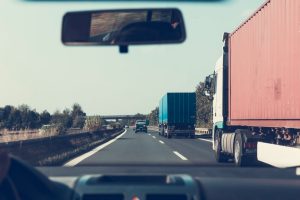 Mendota, California (March 16, 2019) – Two females and a male party were transported to a hospital after being involved in a traffic collision in Mendota Friday morning, according to the California Highway Patrol.
The two-vehicle collision, which happened at around 7:00 a.m. March 15, occurred at the intersection of Manning and Washoe avenues.
Authorities reported that a tractor and a green Toyota Camry collided at the intersection. The cause and the circumstances of the crash remain unknown to this time.
3 Hurt in Medota Big Rig Crash
Two passengers in the Toyota Camry sustained minor injuries as a result of the crash. The victims together with the male driver were treated at the scene before being transported to a local hospital.
No additional information has been released concerning the wreck to this time. The CHP is investigating the accident.
We at Pacific Attorney Group pray for a quick recovery to those injured in this crash.
Every year, several traffic accidents are reported in California. Unfortunately, accidents result in many fatalities and even more injuries. The causes of these traffic accidents range from distracted driving, speeding, drunk driving, reckless driving, bad weather, wrong-way driving and failure to observe traffic laws. It is evident that negligence on the part of motorists is the leading cause of these accidents.
Officers will process the evidence collected at the crash scene and establish the cause of the collision and the party to take responsibility.
If you or your loved one was hurt in a traffic collision caused by a negligent party, you should talk to a personal injury attorney for legal advice.
Contact Pacific Attorney Group today at 1-800-358-9617 and speak with one of our attorneys.
We also provide police reports on accidents to victims or their family members upon request.