Woman Killed in Winchester Car Crash at Winchester Road and Thompson Road, Joshua Morris Arrested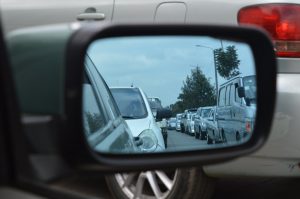 Winchester, California (May 23, 2020) – A 43-year-old woman was killed in a collision near Winchester in Riverside County on Friday afternoon.
The California Highway Patrol said the accident happened at about 4:05 p.m. May 22, on Winchester Road at Thompson Road.
A 2020 Kia Optima was traveling southbound on Winchester Road when it crashed into a 2017 Ford Fusion that was stopped at a red light.
The impact of the crash sent the Ford into the intersection where it struck a Toyota Corolla that was making a left turn onto Winchester Road.
Woman Killed, Man Arrested on Suspicion of DUI after Collision in Winchester
The female driver of the Ford was rushed to Inland Valley Medical Center where she succumbed to her injuries.
A Temecula woman who was riding in the Kia was also hospitalized with minor injuries.
34-year-old Joshua A. Morris who was driving the Kia was arrested on suspicion of DUI.
The CHP is investigating the cause of the accident.