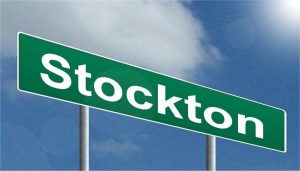 Stockton Car Accident Lawyer
How do you determine liability in a car accident?
One of the most important factors in a car accident claim is in determining liability. This will be the cornerstone of the case – it will determine who is responsible for the accident and who will be able to receive compensation. It is therefore vastly important that you understand how liability will be determined. Based on common law, there are four different categories upon which liability can be determined. These include the following:
Negligence – This is the most commonly referenced fault in liability. Negligence refers to the behavior of a driver that is determined to be careless. Negligence can be determined regardless of whether the action was passive or active. That means that failing to perform proper safety procedures is just a dangerous as actively performing negligent actions.
Reckless Behavior – Liability can be determined should a driver be driving in a manner that is deemed reckless with a disregard for the other drivers with which they are sharing the road. This includes careless lane changes, intentionally running a red light or otherwise acting in a willful and knowing manner without caring who might be injured.
Intentional Misconduct – Whereas most car accidents are determined to be unintentional, there are in fact those that can be decided to be the acts of an intentional person. One prime example is a driver who succumbs to "road rage" and intentionally rear-ends another car on the road with them.
Strict Liability – This typically does not refer to actual drivers on the road, but rather outside factors that are held liable for the accident regardless of the cause. Manufacturers and distributors, for example, can be held strictly liable if a defective part on the car caused an accident.
Knowledgeable Car Accident Lawyer in Stockton, California
When you have been involved in a car accident, you are likely dealing with an extreme amount of physical pain, emotional strain and financial burden. Due to this, having the legal assistance of a Stockton personal injury attorney is an invaluable asset. At the Pacific Attorney Group, we are compassionate to the plight of our clients and are fully devoted to helping them obtain the just outcome that they deserve.
Should you seek legal counsel from our firm, you will be able to be confident knowing that you will have an advocate on your side that is truly invested in your case. Whether other firms will take on you on as a client just to run you through a "legal mill," we will never lower ourselves to this standard of care. We are deeply concerned with your case and will do everything possible to help you.
Stockton Auto Accident Lawyer
Injured in an car accident in Stockton?
Auto accidents are frightening and often result in serious injuries. When the accident could have been prevented if another driver had not been driving recklessly, speeding, drunk or negligent, it is time for legal action. Any injury sustained in an auto accident under such circumstances has legal matters that should be addressed by a Stockton personal injury lawyer. The legal team at Pacific Attorney Group has over 40 years combined experience in fighting for compensation for clients who have been the victim in such cases.
Knowledgeable Stockton Auto Accident Lawyer
Each case has individual circumstances and degree of injury and must be fully evaluated in order to determine how to proceed with the claim for compensation for damages. In some cases, the injury may be painful but with medical attention can be resolved in a short period of time. In others, the victim will be facing years of medical treatment and care, such as in cases of severe burns, crushed limbs, disfiguring injuries, traumatic brain injuries and spinal injuries. No matter the degree of the injury you or your loved one sustained, the legal team is prepared to aggressively pursue fair compensation.
In some cases the injured victim is not able to work, and any loss of income that came about through the accident must be addressed in the claim. All medical costs and treatments must be included, as well as ancillary costs related to transportation or other damages. Never proceed in such a case without skilled legal representation from a car accident lawyer from Pacific Attorney Group.
The legal team has long experience and is fully dedicated to fighting for the rights of the injured, including in determining liability in the car accident. Act quickly as the faster the claim moves forward, the more likely that it will be resolved within a reasonable period of time. There is a restriction in California that you have only two years from the time of the accident in which to file a personal injury case, and fast action is important in any auto accident injury.
Auto Accident Attorney Assistance
We have an amazing Stockton car accident attorney team, and we will make sure that you have a way of getting help with your case. There are a lot of people who have been in car accidents and had injuries that have been hard for them, and we will look into the case to see what we can do about it. We check into everything in the Stockton area that relates to your case, and we will make sure that you have a chance to get money paid to you for your medical bills.
We will look for a lot of evidence that will help us build a case, and then we will make sure that you are aware of what can happen with the case. We will tell you if we do not have enough evidence, or we will let you know that we can move along with the case. We will file the case for you, and then we will start arguing the case at the settlement table to see if we can get you a payment. We know how to manage the case in Stockton, and we are aware of a lot of things that need to be covered in the Stockton area to get your case to court. You will not be able to pay off your medical bills without help, and that is why we will start looking for a settlement.
There are a lot of people who come to us with cases that they thought they could handle on their own, and we will immediately start to manage the case to help you get your money back. We will show you how to make the most money from the case by settling the right way with someone in the Stockton area, or we will go to court when we think that the case can be handled better when we are in court. We prepare you for everything that we think you should do, and we will help you understand why all these things need to be taken care of in a certain way.
There are a lot of chances for you to file a case against someone who was in a car accident with you, and the staff at our office in Stockton will be able to help you get the compensation that you need. You can go on with your life, and you can do so with a paycheck from the case.
Contact a Stockton Car Accident Attorney Today
Car accidents are a serious matter as they can leave the victim facing emotional scars, physical wounds, and financial complications. In recognizing this reality, the professionals of Stockton car accident flawyers are committed to offering cutting edge legal services which enable the victim to attain compensation. We have more than 40 years of experience within the industry, and this is why we are able to provide clients with proficient, precise legal services that entail a positive outcome.
Our Stockton personal injury lawyers are pleased to provide clients with services in numerous practice areas. Some of those areas include car vs truck accidents, car vs pedestrian accidents, car vs motorcycle accidents, car vs car accidents, car vs bus accidents, car vs bicycle accidents, and car accident injuries.
Stockton, CA 95207
Do I Have A Case?
the initial consultation is free
Call or email us to schedule a free consultation. You can reach us 24 hours a day, 7 days a week. Our attorneys will travel to wherever is most convenient for you to meet and speak about your case.